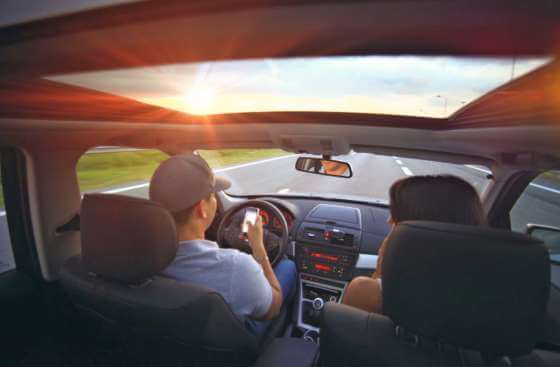 Sedona, a small and popular town in Arizona has some of the most beautiful scenic views in the State. One of the most intriguing sights are the red towering rocks and mountain ranges. If you are planning a trip, you are in for a treat. Before you set sail, you should know that the distance from Phoenix to Sedona is approximately 116 miles north of Phoenix. Which is a really not that far, approximately 1 hour and 40 minutes of driving. If you are planning your next trip, chances are, Sedona is at the top of your list. Considering you are looking to experience a serene environment and breathtaking beauty, you don't want to look past Sedona. You will get a feel of tranquility amidst the spellbinding glamour of the Red Rocks and a warm arts community. There are so many things to do and see in Sedona, to the extent that you will probably be overwhelmed and wish you had a longer stay.
If you just landed or staying in the Phoenix metro area, you are probably wondering how long it would take you to reach Sedona.
How Far is Sedona from Phoenix?
The town of Sedona is located just about 116 miles from Phoenix. One of the easiest and most common ways to get there is by driving, which should take you not more than two hours. However, there might be a significant difference in time and distance, depending on your area of departure in the Valley, that is, which route you take. For instance, if you are taking off from North Phoenix to Sedona, you will probably be there in under two hours. But if you depart from the East Valley, you travel time might be extended to almost three hours.
The Best Route from Phoenix to Sedona
When traveling from Phoenix to Sedona, you have two options in terms of what route to take. The choice you make will also affect the distance and your travel time. But remember the shortest way might not always be the best. You probably want to go with a route that is free from boredom and traffic. One that has some cool sites to see along the way, take some photos and stop to take in the beauty or have a bite of the many delicacies on your way. Regardless of where you are in the Valley, you will probably get onto the Interstate 17. If you take this Highway north of Phoenix, you will find yourself in exit 298 for State Highway 179, this is pretty much the directions to Sedona. To get to Sedona from here, you will have to take the Arizona 179, which is located north of the State Route 89A.
Traffic on the Way
If you want to avoid the weekday traffic on your way to Sedona, you will have to start your trip from Phoenix before 3 PM. After that time, there will be rush hour traffic, which might slow down your travel and extend it by almost an hour.
Things to Do and See On the Way: A Must for New Visitors!
You don't want a boring trip from Phoenix. Before you even reach the City of Sedona AZ, there is so much you can do on the way that is just a taste of the tranquility that awaits in Sedona. One of the most famous stops you wouldn't want to miss is the Montezuma's Castle National Monument. This is roughly 20 minutes south of Sedona. You could also make a stop at the Chapel of the Holy Cross and the Bell Rock and enjoy some ancient wonderment.