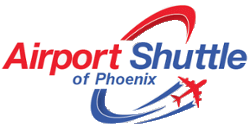 Why We Offer This Free Upgrade to Non-Stop or 10% Off?
We realize there is a big difference in the level of service we offer versus our competitors, but you may not be aware of what that difference is until you actually make a reservation with us and get to your destination. So we want to offer this free upgrade as an incentive to use us the first time. We'll do our best to make sure you have a great experience (safe, on-time, nicer vehicle, great drivers).
To redeem your free upgrade to non-stop on your first ride just use Promo Code NONSTOP. If you forget to add it during the booking process, you can always call, email or text us and we can add it for you. Our number is (480) 710-3441.
If you prefer you can get 10% off instead of the free upgrade and it's a one way, just use promo code NEWCUSTOMER or ONLINE on your first trip. Similar to a super shuttle coupon or super shuttle discount code, but a much better service.
If you do a round trip, it will automatically save you 10% each way without adding a promo code. You can use the free upgrade on round trips; we just don't allow double discounts, so don't us the NEWCUSTOMER or ONLINE promo code unless it's a one way - you're already getting 10% off on the round trip.
You can click any of the buttons below to start the booking process. If it's not airport related, choose the service called "One Way (Any Address)". This will allow you to fill in both addresses instead of requiring one to be the airport. It's also a good idea to pick round trips since it saves you money and enter one of the discount codes above.
If you are having difficulty with the address, try W instead of West or N instead of North, Ave instead of Avenue, etc. The address will always match whatever pops up in Google Searches and Google Maps.
You can also send us a text or use the chat window if you have questions. Text is always better if you're not getting an immediate response. Please keep in mind that our office hours are 7 am to 7 pm, but we do operate 24/7. Normally we will give you the driver's contact information or they will contact you directly when you land via text or a phone call.