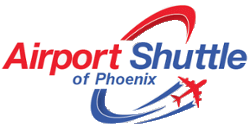 Airport Shuttle of Phoenix has professional Drivers who are friendly, helpful, clean, dressed well, not overly chatty, and not creepy. All our drivers have a clean background and our focused on doing a great job. Unlike many rideshare companies that do $10 online background checks, all our drivers are fingerprinted by actual law enforcement at the airport to make sure your family is safe. Seems simple enough, but we've been reading the reviews of other companies online and they're usually really bad. You can feel safe sending your loved ones with us whether they are young or old. We take customer feedback seriously and most of our drivers have been with us for years.
We have excellent drivers, usually happily married and older people who drive safe. They enjoy helping customers with bags and doing an excellent job. We plan our routes very carefully to get everyone to the airport on time. Sometimes this means we will pick you up a bit early. Phoenix Airport Shuttle provides shuttle service to and from any address in Arizona 24/7. Many common destinations are Sedona, Camp Verde, Tucson, Cottonwood, Grand Canyon, Flagstaff, Prescott and Casa Grande.
Our vehicles are Lincoln MKZs, Lincoln Navigator L and Mercedes Sprinters. Shuttles have tons of room in back for luggage and also under the seat. The interiors are black and the seats are not super small like on buses. Vehicles are cleaned daily and more often as needed. Drivers do appreciate gratuity, but it's always up to you. MKZs are good for 1-3 people. Navigators are for 4-6 people or less people with more bags. Sprinters are good for 7-14 people with a lot of bags.