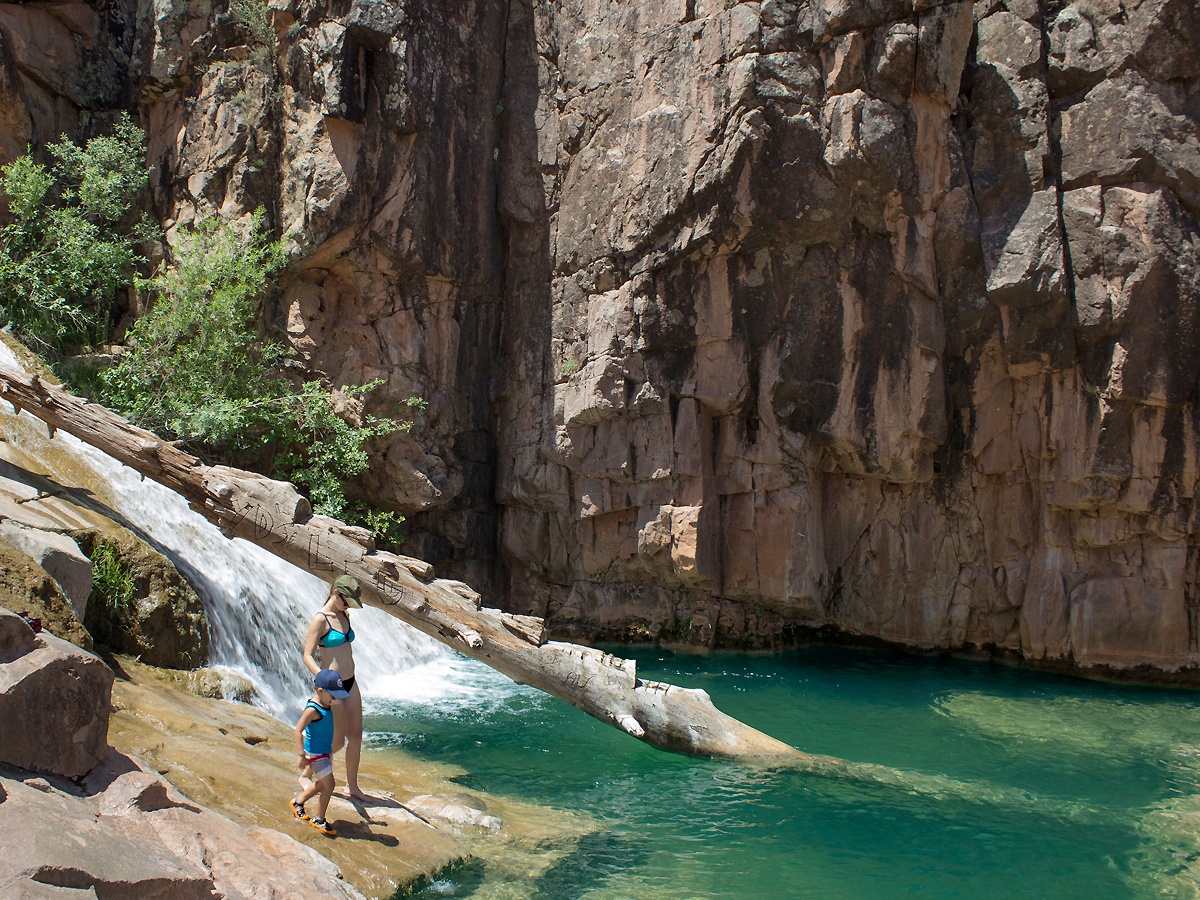 Phoenix to Payson Shuttle offers door to door service 24/7. It's always a good idea to book ahead of time so you don't have to wait and it's a lot easier to find a driver if you book it at least the day before. We are the only shuttle company that goes to Payson, AZ. Arizona Shuttle does not go to Payson. Greyhound also does not go to Payson. There are taxis, but they charge about twice as much as a shuttle. There is no public transportation between Phoenix and Payson.
Uber and Lyft will show you rates online for Phoenix to Payson, but it's nearly impossible to get a driver to actually take you there. They don't want to drive an hour and a half and then have to drive all the way back to Phoenix for free. The app doesn't tell them where they are going until they show up, so they just cancel last minute. Five to eight Uber's later you realize it's just not going to work. You'll also end up paying the cancellation fee of $5 five to eight times, even through it was the driver that cancelled and not you.
You might think of renting a car, but you'll end up paying for a bunch of days and gas, because the rental car companies charge an extra $150 to $250 to drop off the rental at a different location. They also don't accept debit cards. If you book a rental car online with your debit card and you don't have a credit card, you'll end up calling us last minute and waiting for us to pick you up. They may even ask you to pay a $200 deposit on top of what you paid online if you used a third party booking site to find your rental car.
Another great thing about us is that it's normally non-stop in a nicer vehicle. Nicer vehicle generally means luxury cars or shuttles. We use nice cars like Lexus, Mercedes, Lincoln, and Chrysler when it's 1--3 people or a Mercedes shuttle when it's 4 or more people. We don't leave you at a bus stop like other companies even though they don't go to Payson, so there is no need to arrange or pay for other transportation. This makes it a lot more convenient and the best option. You'll save 10% each way if you book a round trip. Feel free to call us if you have questions. It's really easy to check rates online, just click on the blue button below.