There are only a few transportation services in Arizona from Phoenix to Tucson Shuttle and Tucson to Phoenix Shuttle.
Airport Shuttles - two main companies, details on next page. One leaves you at a bus stop, the other takes you home.
Taxi - very expensive and not a luxury service; most cabs smell and have a long history of drunks and bodily fluids.
Private Car (Black Car) - the most expensive option for VIPs; this is usually in a luxury car with the best drivers.
Bus - usually the least expensive, trip takes about 4 hours since the bus stops and waits for other passengers.
Companies that do not go to Tucson are:
Super Shuttle - to our knowledge their service area is limited to about 30 miles around the Phoenix Sky Harbor Airport, so they don't go to Tucson.
Uber and Lyft - while you can get quotes off of their website, it's extremely rare to get an Uber or Lyft driver to go that far because they don't get paid to drive back. For this reason they will show up and then cancel repeatedly when they find out what your destination is. Most of these ride sharing drivers would rather stay in town. They also don't do late night or early morning hours.
Amtrak - there are no trains from Phoenix to Tucson or any other nearby cities. They only go from west to east, not north and south.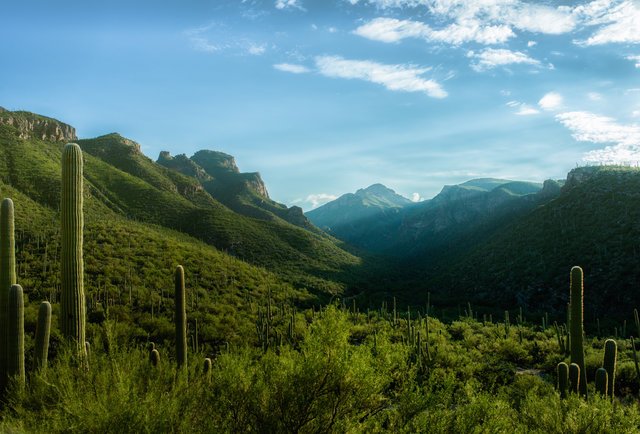 Airport Shuttles

The first airport shuttle company is called Arizona Shuttle. Normally they drop you off at a bus stop, gas station or a Denny's. They also can stop several times on the way to Tucson to pick up other passengers, drop people off, switch drivers, and sometimes to change vehicles. In other words, you will have to arrange other transportation to your home. This could cost you a lot if you choose a taxi. Uber and Lyft are generally not available in Tucson to take you all the way to Phoenix, so your only option will be a friend, family member or a taxi. There are also not many taxis in Tucson. Arizona Shuttle also closes from 12:15 am to 6:15 am, so you won't be able to use them all the time. They also have predetermined pickup times, so they don't leave on your schedule.

Tucson Shuttle is the second main airport shuttle company in Arizona that offers door to door service all the time; they are owned an operated by Airport Shuttle of Phoenix. They charge a little more than Arizona Shuttle when it's one person, but if you include the cost of a taxi to get you the rest of the way, it actually ends up being less. The second thing is that they are a lot easier and more convenient; since rides are usually non-stop, and they normally take you straight to your home or hotel. Plus their vehicles are a lot nicer and they don't squish you into a van with 8-15 other people. They also have better service and better drivers. You can make a reservation by clicking the buttons below or by calling (480) 710-3441




Taxi

Most cab companies charge $2.30 per mile. Since Tucson is about a 110 mile trip that takes about 1 hour and 40 minutes. The minimum cost to take a taxi is $260. However, you know that taxis charge for every moment you are waiting at a light, in traffic, etc., so the most realistic cost is usually over $300 plus tip. If you're okay with paying taxi rates, Phoenix Taxi can take you for the same price as a taxi fare in a nicer vehicle (usually a Lexus, Chrysler or Mercedes). Taxi rates include up to 4 people, but cars normally fit three people comfortably. Their number is (480) 710-3441 or you can book online.

Private Car (Black Car Service)

If you're looking for a VIP experience for an executive, doctor, attorney, celebrity, night on the town, etc., black car services provide limousine style chauffeured transportation. Cars can range from Lexus, Mercedes, Bentley, Rolls Royce, etc. depending on what is available.

---

CONCLUSION:
If you're looking for lowest overall cost, book a shuttle with Airport Shuttle of Phoenix. They own Tucson Shuttle.
If you're looking for a taxi, call Phoenix Taxi. Taxis usually accept cash if it's a local pickup, Shuttles are all prepaid.
If you're looking for a black car service, you can book one through Tucson Shuttle.
Call (480) 710-3441 to make a reservation.