Prescott, Arizona, is an excellent destination for stargazing, offering a transparent, open sky with little light pollution. Unsurprisingly, the city is home to one of the largest astronomy clubs in the country. If you love the starry sky and want to explore it further, a stargazing adventure in Prescott is just the thing for you. With the help of Arizona Shuttle, you can experience the beauty of the night sky without worrying about transportation.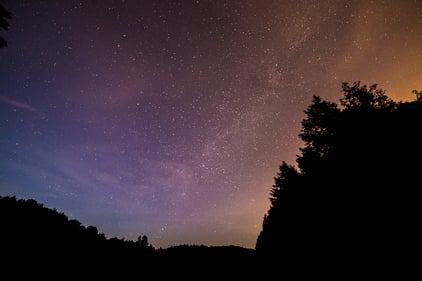 Here's a guide to stargazing in Prescott:
Plan your trip
The first step in your stargazing adventure is to plan your trip. Check the weather forecast to make sure it will be clear and cloud-free. Please choose a location away from city lights where the sky is dark and where it's safe and legal to park your vehicle. Prescott's best stargazing spots include Lynx Lake, Thumb Butte, and Granite Basin.
Know the best time to go.
The best time to stargaze is during a new moon or a thin crescent moon. The moon can be a significant source of light pollution, so it will be harder to see stars and other celestial objects if you go through a full moon. Also, the best time to go stargazing is after midnight, when the sky is the darkest.
Bring the right gear.
You must bring the right gear to maximize your stargazing adventure. A telescope or binoculars will help you see the stars and planets clearly. A star chart or a smartphone app can help you identify the constellations and other celestial objects in the sky. Warm clothing, a blanket, and a chair or a mat to lie down on are also essential for a comfortable stargazing experience.
Learn about the constellations.
One of the most enjoyable parts of stargazing is identifying the constellations. Orion, Ursa Major, and Cassiopeia are just a few of the constellations you can see in the Prescott night sky. With the help of a star chart or a smartphone app, you can learn to recognize the most common constellations and even some of the less well-known ones.
Take a guided tour
If you're new to stargazing or want to learn more about the night sky, consider taking a guided tour. Arizona Shuttle offers guided stargazing tours, which provide transportation to the best spots and an expert guide to help you identify the celestial objects in the sky.
Stargazing in Prescott is a unique experience you won't want to miss. With the help of Arizona Shuttle, you can enjoy a comfortable and safe ride to some of the best stargazing spots in the city. Pack your bags and hop in for an unforgettable night under the stars.