Arizona shuttle has found a few adventure activities which can be enjoyed in Prescott with your family and friends.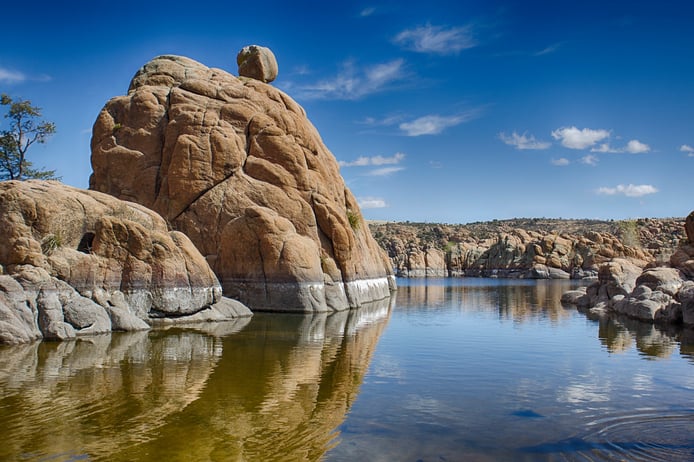 Jerome History Walk
This town was once a booming mining industry of copper and gold. This tour will help you discover Jerome and its history. The walk is a guided tour where the small group will stop at key locations to learn about the stories and facts about it. The stops will include the sliding jail, the mining museum, and many more locations. You can choose the tour time to fit your schedule, where you will join a small group of visitors and the guide.
1.5-Hour Horseback Ride
This horseback ride will give a closer and more personal experience of Arizona's landscapes with a small group. The benefit of this tour is you get to customize the trail and the itinerary based on your comfort and interest level. But all these trails are chosen as they give you picturesque locations to enjoy the desert scenery.
Prescott - Territorial Arizona's Capital City - Day Tour from Phoenix
This day tour gives you the most knowledgeable and great locations to make your eight hours worthwhile. The company is very flexible to ensure your needs and requests are fulfilled. The tours can be customized according to the interests of the customer. Where they will give you the most about the history of Arizona at different locations, so plan your day with the team to learn about Prescott and its history.
Zip lining can be a thrilling, out-of-the-world experience as you zip line above the wildlife park. They offer a 2 & ½ hour zip-lining experience that involves seven towers with a variety of five zip lines and a skyline rope bridge to give you an insane fun experience. The zip line gives you an arial view-based safari where you will experience the adrenaline rush as you zip through the ultra-long line. Rest assured that the ride is safe, enjoyable, and the most authentic ride possible.
Private Off-Road Adventure Tours in the Prescott National Forest
This is a 1.5-hour tour giving you a thrilling off-roading experience into the roads of Prescott National Forest. You will experience some action thrills, and incredible photo stops as you pass through pine forests, cross rivers, and take some time to pose for pictures at Goldwater Lake. You will be traveling in a hummer with a small group.

Arizona shuttle can be your travel partner to explore these adventures. We are available 24/7 at your service with expert riders and the fastest trips. We ensure the safety of our passengers with door to door pick-and-drop facility. We run background checks of our drivers nationwide with flexibility in making changes in the date and time without any charges. All you need to do is book your ride and hop in for the best experience. And for more information, contact (480) 710-3441.