Prescott has a rich history as a frontier gold and silver mining town. The settlers t resided there were Yavapai and Apache tribes. Prescott holds a long history of the American southwest. This place is known for its authentic cowboy history, moderate climate, whiskey row, and hidden attractions. This attracts many tourists, where you go kayaking, hiking, mountain climbing, visit the local breweries and explore more.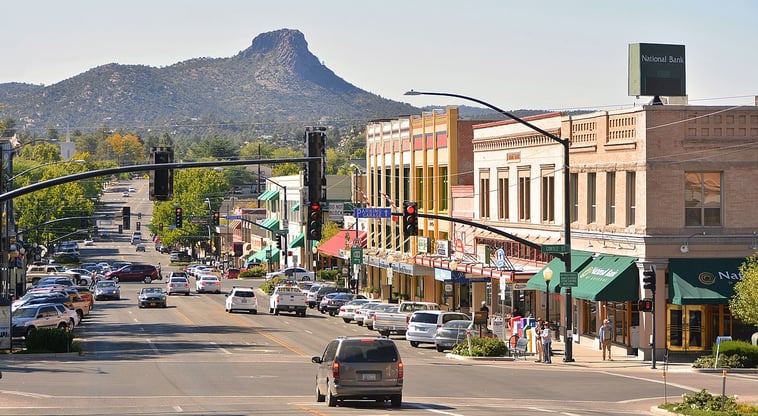 Adventures to explore in Prescott
Predator Zip Lines
Get the most thrilling experience as you ride over nature's wildest predators. This adventure zip line is located in Camp Veda, Arizona. The view from the top tower is breathtaking as you can see majestic red rocks. You get the ultimate view where you can encounter wildlife animals like lions, tigers, wolves, hyenas, bears, leopards, and many such predators. The ride is just minutes from the vineyards and tasting rooms. So grab the opportunity and experience the fun.
Prescott Ebike Rentals & Tours
Make your visit more fun with bike rides. Prescott offers many rental bike options. You can rent the bike for a day or a week per your plans, where you can travel all around on bikes or take a day off from touring and ride through parks or other stations. Many trails can be completed by bike, like the Peavine trail, where you get outstanding views of Watson lake, Granite Dells, and wildlife, or the iron king trail to reach a Summit of the hill. Choose your adventure ride wisely.
The Blazin' M Ranch
This place gives you a chance to experience the wild west adventure. It's located in Cottonwood, Arizona. This place is a whole town with museums, shops, vintage tractor rides, a shooting gallery, and many other opportunities. The city serves western-style chuckwagon dinners where you can campfire with your loved ones. They also have a theatre featuring western entertainment and events. So take your time to visit.
Four Verde Valley Vineyards Wine Tour
Wine has a long history and unique behavior toward touch, taste, and swirl. On this tour, you'll get access to in-depth knowledge of wine tasting. The tour will begin with lunch at an award-winning restaurant near the vineyard, and then the 1.5 hours wine tasting tour begins where expert representatives guide you.
Inflatable Kayak Adventure
This adventure ride can be enjoyed with your friends or family as it's a small group tour that guarantees a hands-on riding experience with training. This path gives you beautiful scenery with all new methods of enjoying.

Arizona shuttle is your travel partner as we ensure the safety of our passengers with flexible timing and date. We pick you up from the doorstep and offer services at affordable prices. We are available 24/7, so for more information, contact (480) 710-3441. Book your ride today.