Arizona is familiar with its desert climate, where you find hot summers, mild winters, and forests of pine-like Douglas fir, spruce trees, and mountain ranges. The major attraction of northern Arizona is the deep canyons, where the temperature varies from Southern Arizona. The variation seen in temperature can be described as moderate summers and significant snowfalls during winters. It is a tourist attraction spot due to its explicit beauty and sightseeing spots with the kayaking tours and journeys of Verde Canyon Railroad. These combinations are what make it a tourist place. If you love to explore, this is a perfect opportunity to learn about the natural yet magical events that are taking place.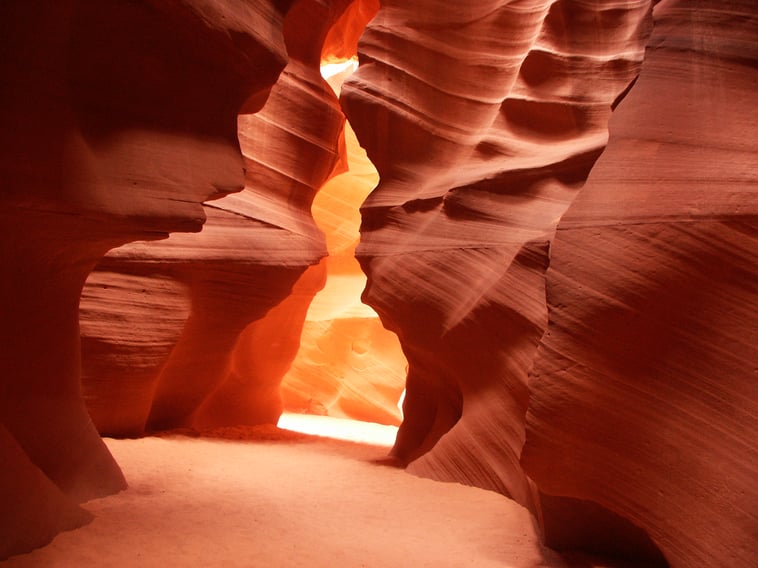 The thing that would give you a breathtaking experience is the Antelope Canyon. These are deep cliffs that are formed by the erosion of Navajo sandstone on account of flash flooding, especially during monsoon season. These cuts are formed by the water that passes through the rocks collecting the soil on its way. Navajo upper antelope canyon is a slot canyon found on Navajo land east of lychee, Arizona.


These scenic canyons are separated into five sections referring to Upper Antelope Canyon, Rattle Snake Canyon, Owl Canyon, Mountain Sheep Canyon, and Lower Antelope Canyon. If you enjoy scenic and aesthetic views, this place is a must-visit. As it shows you how spectacular this earth is to believe in the natural miracles that exist. These are places where you can enjoy the natural lights for photography. Lower Antelope Canyon is believed to be shallower than Upper Antelope Canyon. It is a hiking terrain, most of it is flat, but the rocky surface makes it hard to trek ahead. It is best recommended to visit this place during summer.

This place is recommended to be explored with a tour guide to learn about many unknown facts about the place. And also, pre-bookings are helpful as a measure to avoid sold-out tours. As this place is one of the tourist attractions, it might lead to hard luck on last-minute visits.

Explore and experience these natural miracles, and in this journey of exploring, the Arizona shuttle is in service. We provide easy booking and door-to-door pick-and-drop service. We provide professional chauffeurs with uniform and clean vehicles. Their mission is to create lifetime customer loyalty by exceeding their expectations in terms of service. We provide shuttle service and sedan service for any occasion. We assure safe rides as we run background checks and provide door-to-door stops, which means avoiding waiting at bus stops and don't have to spare extra on fair for taxis. So book your ride with us. For more information, contact us at (480) 710-3441 or airportshuttlephoenix@gmail.com.