Plan your road trips with our shuttle service to get the best experience. Apache trail is the perfect choice to experience a thriller and a fun-packed adventure. Road trips are the new trend that's on. And it has not just been followed by the youth but also the adults who enjoy traveling close to scenic views and nature. The youth are crazy for solo rides, and the adults love traveling in their caravans. But the main goal behind it is to enjoy the journey and stay close to nature. And traveling is always the trend as people love to learn, understand and explore the lifestyles, cultures, and stories of different places. So take your step forward in creating memories with us.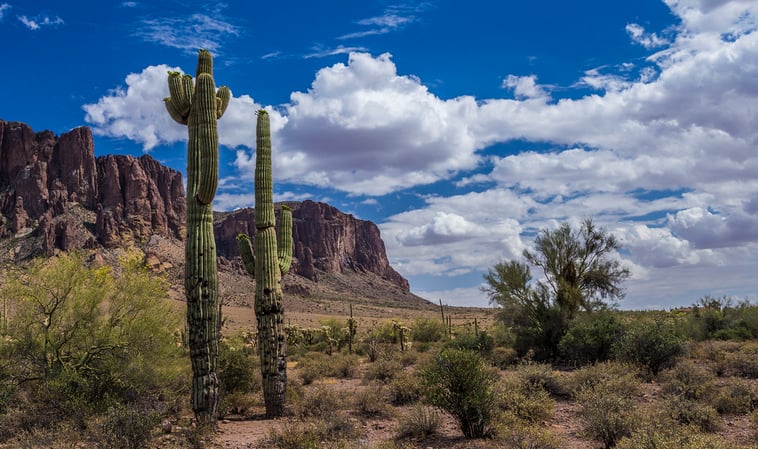 So we are here to recommend you to take the most awaited road trip through the apache trail covering superstition mountain, The Lost Dutchman Mine and Museum, Goldfield Ghost town, Canyon lake, Tortilla flat, etc. The trails missing out on these spots wouldn't be recommended. These covered all together can give you an adrenaline rush through their ghostly beliefs, volcanic peaks, and many more.
As the name suggests, these places have a long history of superstitious or ghostly events which ended up as their names. And many beliefs are still in the talk of the towns. Superstition Mountain is a volcanic cliff that has a legendary story behind it that states gold has been buried in the superstitious ranges. Yet many facts are yet to unfold.
The museum mentioned above is believed to have a collection of astonishing artifacts related to legendary history. Whereas Tortilla flat is an old western town amidst the Tonto National Forest. This place is well known for its old-town burger and the refreshing taste of chili & salsa. And as we speak of canyon lake this place is the perfect spot to enjoy the starry night's cruise rides. So plan the perfect road trip amongst the trails being the closest to nature and historical events. Bringing you the chance for an adventurous and mind-boggler holiday.

Arizona shuttles will make your trip a perfect one with its expert services, doorstep pick up and drop off facility, assured safety to the passengers as we run background checks of our drivers nationwide, and flexibility in making any changes in date and time at any point of time without any charge. Our service is available 24\7. We provide SUVs, shuttle service, and even pre-booked limo options to make your journey budget-friendly. Book your ride now and for more information, contact us at (480) 710-3441 or airportshuttlephoenix@gmail.com.