Arizona is a vibrant state with a rich cultural heritage reflected in the numerous festivals and events experienced throughout the year. From music and food festivals to rodeos and Native American celebrations, there is always something exciting going on in Arizona. In this blog, we'll look at some of the best festivals and events in the state and offer tips on making the most of your experience with Arizona Shuttle.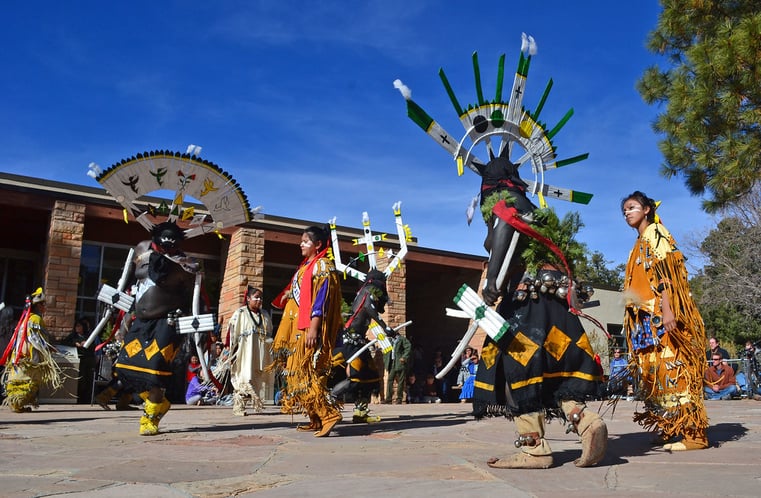 Music Festivals
Arizona is home to a thriving music scene, and several music festivals showcase the best local and national talent throughout the year. Arizona's most loved music festivals include the McDowell Mountain Music Festival, the Innings Festival, and the Lost Lake Festival. Each of these festivals offers a unique experience, from the diverse lineup of musicians to the stunning natural settings in which they take place.


Food and Wine Festivals
Arizona is also home to a thriving culinary scene, and there are several food and wine festivals throughout the year to showcase the best of local and regional cuisine. Arizona's most popular food and wine festivals include the Arizona Wine and Dine Festival, the Arizona Taco Festival, and the Sedona Winefest. Each of these festivals offers the chance to sample delicious food, sample fine wines, and experience the unique culture of Arizona.


Rodeos and Western Celebrations
Arizona has a long history of cowboys and the Wild West, reflected in the numerous rodeos and western celebrations throughout the year. Arizona's most famous rodeos and western festivals include the Payson Rodeo, the Cave Creek Fiesta Days Rodeo, and the Wickenburg Rodeo. Each of these rodeos offers the chance to experience the thrill of rodeo competition and learn about the American West's cultural heritage.


Native American Celebrations
Arizona is home to many Native American communities, and several festivals and events throughout the year celebrate their cultural heritage. Some of the most popular Native American celebrations in Arizona include the Heard Museum Indian Fair and Market, the Snowbird Powwow, and the San Carlos Apache Cultural Celebration. Each of these festivals offers the chance to learn about the rich cultural heritage of Arizona's Native American communities and to experience their unique traditions and customs.


The Arizona shuttle is a convenient and efficient transportation for those exploring the various festivals and events held throughout Arizona. With its extensive network of routes, the shuttle provides a reliable and affordable way for travelers to and from these exciting events, making it an ideal choice for all looking to experience Arizona's vibrant culture fully. Whether you're a local or a visiting traveler, the Arizona shuttle is a must-have resource for anyone looking to make the most of their time in this beautiful and culturally rich state.