March is a transition month, with winter slowly giving way to spring. The change of seasons also brings new opportunities for outdoor adventures, cultural experiences, and festive events. If you're planning a trip to Arizona in March, take advantage of these unique activities that can only be experienced during this time of year.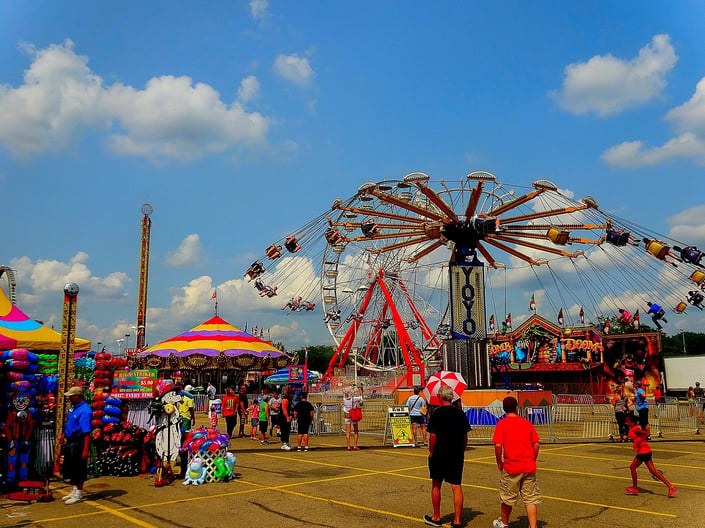 Spring Training
Spring Training is a tradition in Arizona, where Major League Baseball teams come to prepare for the upcoming season. This is the perfect opportunity to catch a game and soak up the sun in one of the state's many beautiful ballparks. With Arizona Shuttle, you can sit back, relax, and let us handle the transportation to and from the games.


Arizona Wildflower Hikes
March is the perfect time to see the state's stunning wildflowers in bloom. Hiking through fields of vibrant poppies and lupines is an unforgettable experience, and with Arizona Shuttle, you can explore the best trails with ease.


Maricopa County Fair
The Maricopa County Fair is a fun-filled event that takes place in March and offers a wide range of activities, from carnival rides and games to live music and delicious food. With Arizona Shuttle, you can avoid the hassle of finding parking and enjoy the festivities.


Phoenix Film Festival
The Phoenix Film Festival celebrates independent filmmaking and is an excellent opportunity to see new and exciting works. With Arizona Shuttle, you can attend screenings and events without worrying about transportation.


Native American Festivals
Arizona is home to many Native American communities, and in March, several festivals take place to celebrate the rich cultural heritage of these tribes. With Arizona Shuttle, you can attend these events and learn about the history, traditions, and art of Arizona's Native American communities.


With so many unique and exciting things to do in Arizona in March, there's never been a better time to visit. And with Arizona Shuttle, you can experience all the state has to offer without the hassle of navigating unfamiliar roads and finding parking. Arizona Shuttle is a transportation company that provides shuttle services throughout Arizona. They offer various services, including airport transfers, sightseeing tours, and transportation to special events. Aim to make your travel experience stress-free and enjoyable, and their team of professional drivers is dedicated to providing exceptional customer service. Whether traveling for business or pleasure, Arizona Shuttle covers you with its comprehensive transportation services. So why wait? Book your Arizona Shuttle trip today and discover the best activities in Arizona in March!