Arizona is known for its natural beauty but has a rich history of haunting stories and ghostly legends. From abandoned towns to historic hotels, the state is filled with eerie and mysterious sites that will send shivers down your spine. If you're an enthusiast of the paranormal and love a good scare, hop on board with Arizona Shuttle and explore some of the state's most haunted locations. Here are some of the top spots to check out.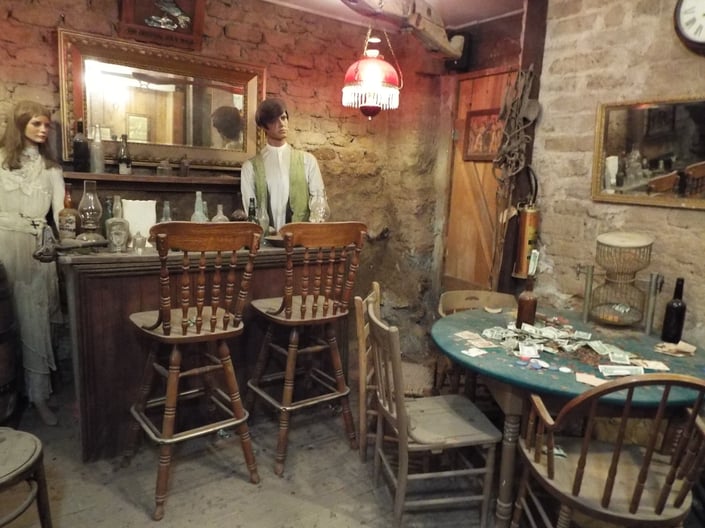 Jerome Grand Hotel
The Jerome Grand Hotel was once a hospital and has been rumored to be haunted ever since. The hotel offers ghost tours for those brave enough to take them.


Vulture Mine
Vulture Mine, located in Wickenburg, is one of Arizona's most haunted places. It was once a gold mine, and the ghosts of miners and other individuals who met untimely deaths are said to haunt the area.


Bird Cage Theatre
The Bird Cage Theatre is a historic landmark located in Tombstone, Arizona. It has been the subject of numerous paranormal investigations, and many believe that the ghosts of former patrons and performers still linger inside.


The Hotel Congress
The Hotel Congress is a historic hotel located in downtown Tucson. It was the site of a notorious 1934 fire that killed several people, and it is believed that the ghosts of these individuals still haunt the hotel to this day.


Copper Queen Hotel
The Copper Queen Hotel is located in Bisbee and has a reputation as one of the most haunted hotels in Arizona. Guests have reported seeing apparitions and experiencing unexplained phenomena throughout the hotel.


Casa Grande Domes
The Casa Grande Domes, located in Casa Grande, is a set of abandoned structures that are said to be a hotspot for paranormal activity. Visitors have reported hearing strange noises and an eerie presence throughout the area.
Whether you're a skeptic or a believer, exploring Arizona's haunted history is a unique and unforgettable experience. Arizona Shuttle is a transportation service company that provides shuttle services in Arizona. They offer transportation services to and from major cities such as Phoenix, Tucson, Flagstaff, Prescott, Sedona, and more. Arizona Shuttle has been in business for over 30 years and has a reputation for providing safe, comfortable, and reliable transportation services. Their fleet consists of modern, well-maintained vehicles, and their drivers are experienced and professional. In addition to airport shuttle services, they also offer charter services for weddings, corporate events, and other special occasions. Overall, Arizona Shuttle is a convenient and affordable option for transportation in Arizona. Book a trip with Arizona Shuttle and see if these ghostly legends are true.