Arizona is home to 22 federally recognized Native American tribes, each with a unique and rich culture that spans centuries. For visitors looking to explore this fascinating aspect of Arizona's heritage, many cultural sites and monuments are easily accessible by Arizona Shuttle. Here is a guide to some of the top destinations for experiencing Native American culture in Arizona.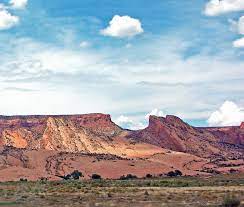 Navajo Nation
The Navajo Nation, located in the northeastern part of the state, is the largest reservation in the country, covering over 27,000 square miles. The Navajo people have a rich and complex history, and visitors to the reservation can learn about traditional crafts such as weaving, silversmithing, and basket-making, as well as sample traditional foods such as fry bread. The Navajo Nation has several important landmarks, including Monument Valley and Canyon de Chelly.
Hopi Reservation
Located in northeastern Arizona, the Hopi Reservation is home to the Hopi people, who have lived there for thousands of years. The Hopi are known for their intricate pottery, as well as their kachina dolls, which represent ancestral spirits. Visitors to the reservation can visit the Hopi Cultural Center, which features exhibits on Hopi history and culture, and the Hopi Arts and Crafts Guild, where local artists sell their work.
Montezuma Castle National Monument
Located in central Arizona, the Montezuma Castle National Monument is a well-preserved cliff dwelling built by the Sinagua people over 600 years ago. The monument is an impressive example of the ingenuity and resourcefulness of the Sinagua people, who used the natural rock formations to create their homes. Visitors to the memorial can take a self-guided tour and learn about the daily life of the Sinagua people.
Canyon de Chelly National Monument
Canyon de Chelly, located in northeastern Arizona, is a stunning natural wonder and an important site for the Navajo people. The canyon has been inhabited for over 5,000 years, and visitors can explore the ancient ruins of the Ancestral Puebloan people who once lived there. The canyon is also home to critical spiritual sites for the Navajo people, and visitors should respect the local community's culture and traditions.
Arizona is home to a rich and diverse Native American culture, and there are many opportunities for visitors to learn about and experience this culture firsthand. Visitors can easily access some of the state's most important cultural sites and monuments by using intercity transport options like Arizona Shuttle. Whether interested in history, art, or spirituality, Arizona's Native American cultural sites inspire and fascinate.