When you think of the Wild West, images of cowboys, saloons, and desert landscapes may come to mind. And where better to experience the Wild West than in Arizona? From historic ghost towns to natural wonders, Arizona has it all. And with Arizona Shuttle, you can discover the state's Wild West history and landmarks conveniently and safely.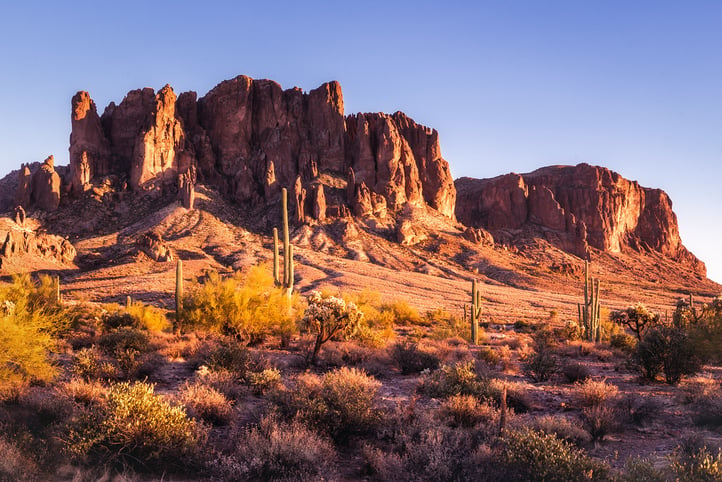 Arizona's Wild West History:
Arizona's Wild West history dates back to the 1800s when settlers and miners flocked to the area for gold and silver. The state was also home to many notorious outlaws and law enforcement officers, such as Wyatt Earp and Doc Holliday. Today, Arizona's Wild West history is celebrated through its many preserved landmarks and attractions.


Visiting Arizona's Iconic Wild West Landmarks:
Every visit to Arizona's Wild West is complete with visiting its iconic landmarks. Tombstone, a historic mining town, is a popular destination for visitors looking to step back to the Wild West era. The OK Corral, where the famous Gunfight at the OK Corral took place, is a must-see attraction. The Grand Canyon, one of the world's natural wonders, is a popular destination for visitors looking to experience the state's rugged beauty.


Exploring Hidden Gems in Arizona's Wild West:
While Arizona's iconic landmarks are a must-see, the state is also home to many hidden gems waiting to be discovered. The Superstition Mountains, located east of Phoenix, are shrouded in mystery and legend. Visitors can hike the trails, search for the Lost Dutchman's Gold Mine, or enjoy the stunning scenery. The town of Jerome, once a thriving mining town, is now a charming art community perched on the side of a mountain.


Experiencing the Wild West with Arizona Shuttle:
Arizona Shuttle is a transportation company that offers shuttle services to various locations in Arizona. They provide safe and reliable transportation for individuals and groups, including airport, door-to-door, and charter services. Their fleet of vehicles includes vans and buses that are well-maintained and equipped with comfortable seating and amenities. Arizona Shuttle also offers online booking and real-time tracking, making it easy for customers to plan their transportation and stay informed about their travel. Arizona Shuttle provides guided tours to some of Arizona's Wild West destinations, including Tombstone and the Grand Canyon. The shuttle's experienced guides offer insightful commentary and ensure a safe and comfortable journey. Arizona Shuttle can also provide transportation to more remote destinations, such as the Superstition Mountains and Jerome.


Arizona's Wild West history and landmarks are a testament to the state's rugged past. Whether you're a history buff or just looking to experience the state's natural beauty, Arizona has something for everyone. And with Arizona Shuttle, you can discover the Wild West conveniently and safely. Book your guided tour or transportation today and experience the thrill of the Wild West in Arizona.