Phoenix is known for its vibrant arts and culture scene, with a wide array of museums and galleries that showcase everything from contemporary art to Native American history. If you want to explore the city's cultural offerings, here's a guide to the best museums and galleries accessible by the Arizona shuttle.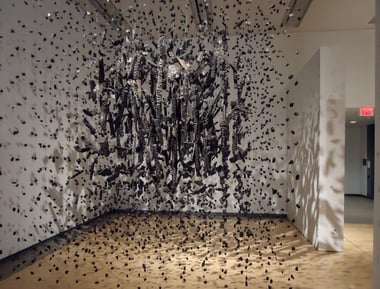 Phoenix Art Museum: A Must-See Destination for Art Lovers
The Phoenix Art Museum is a must-see destination for art lovers, featuring a collection of over 20,000 works worldwide. The museum is known for its collection of American and Western art and its contemporary art exhibits. Visitors can also explore the museum's fashion and photography collections and its Asian art exhibits.
The Heard Museum: A Celebration of Native American Culture
The Heard Museum is dedicated to celebrating the art, culture, and history of Native Americans. The museum's collection includes over 40,000 pieces of Native American art, including pottery, textiles, and jewelry. Visitors can also explore the museum's outdoor courtyards, which feature traditional Native American architecture and sculptures.
Scottsdale Museum of Contemporary Art: A Hub for Modern Art
It is a hub for modern and contemporary art, featuring exhibits by both local and international artists. The museum's collection includes everything from photography and video installations to sculpture and mixed media works.
Arizona Science Center: Where Science Meets Creativity
The Arizona Science Center is a must-visit destination for families and science enthusiasts alike. The center features interactive exhibits that explore everything from space and the human body to technology and engineering. Visitors can also catch a show at the center's planetarium or explore the center's outdoor exhibits, which include a solar telescope and a giant lever.
Public Art in Phoenix: Exploring the City's Outdoor Art Scene
In addition to its museums and galleries, Phoenix is also home to a thriving outdoor art scene. Visitors can explore the city's public art installations, which include everything from sculptures and murals to interactive installations and light displays. Some of the city's most iconic public art pieces include the Her Secret is Patience sculpture, the Phoenix Sunsphere, and the Love sculpture.
Many of these cultural destinations are easily accessible by the Arizona shuttle, which offers convenient and affordable transportation throughout the city. Whether traveling to the Phoenix Art Museum or the Scottsdale Museum of Contemporary Art, the Arizona shuttle can help you get there quickly. So why not hop on a shuttle and explore Phoenix's vibrant arts and culture scene today?