Sedona is a city in Arizona named after Sedona Arabella Miller Schnebly, the wife of the city's first master. Sedona is a beautiful city where many Hollywood movies have been shot, a chapel of the holy cross, and many such locations. The town is a famous tourist attraction for the array of red sandstone natural formations. The formation illusion of bright red and orange glow as the sun rises. The tourist attraction has many other activities which can give you a fun-filled day. Arizona shuttle has listed a few other activities besides the famous attractions.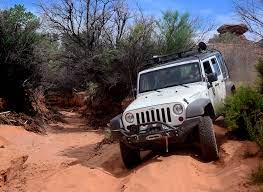 Attractions of Sedona
The Melting Point Studio
Bring the artist in you out while learning new skills. The melting point is a studio where you can learn and enjoy glassblowing skills in a secure environment. It is a workshop and glass gallery where they offer classes for first-timers, skill booster classes, and multi-day masterclasses that international artists conduct. Bring out various imaginations to life by blowing your colored glasses. So give glassblowing skills an opportunity.


Broken Arrow Trail
Broken Arrow Trail is a beginner-level hiking experience as the trail is easy and popular. The hike is unshaded, which might be difficult during summer, but the views you come across are from the red rocks. The average time required to complete the hike is 1 hour 13 mins. So plan your schedule accordingly.


Take Jeep Tours
Sedona is a desert area, making it a suitable location for jeeps or all-terrain vehicles. Many companies offer jeep tours, and these tours cover the most thrilling routes covering the beauty of all famous and worth a watch location. Enjoy group rides with the driver included, so you don't have to worry about that; take your group and enjoy the off-roading experience.


Enjoy Group Wine Tours
Wine is a famous drink consumed by every individual and has many interesting facts to be known about. So there are many vineyards that offer tours to guests and also offer them wine-tasting opportunities. One such tour is the Verde Valley Wine Tour, where you can visit some of the top vineyards of Sedona.


The Original Sedona UFO and Stargazing Night Tour
Did you know Sedona is also known for its best stargazing experience during the night? It's hard to find such perfect spots when you are not a resident, so Sedona UFO and Stargazing Night Tour offers you the tour that will give you the best experience of stargazing at three different locations. Get the perks of enjoying the cold nights with heaters to provide you with a warm and cozy experience while stargazing.

Arizona shuttle will give you the best traveling experience, ensuring passengers' safety at budget-friendly prices. We assure 24/7 service where you can change the date and time without any charges, so enjoy your journey; for more information, contact (480) 710-3441.