Are you a foodie looking for a culinary adventure in Arizona? Look no further than Prescott! This charming city is home to a thriving food scene that celebrates the rich flavors of the Southwest. From casual cafes to upscale restaurants, there is something for every taste and budget. And the best part? You can explore it all with Arizona Shuttle's convenient and reliable transportation services.
This blog will take you on a foodie tour of Prescott's best cuisine, with suggestions on what to eat and where to go.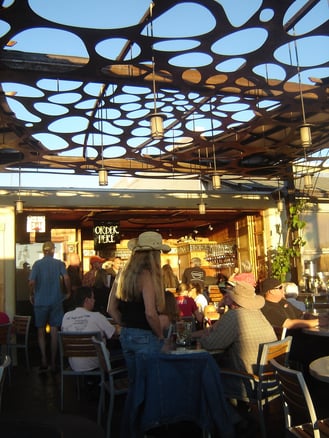 Southwestern Flavors at El Gato Azul
El Gato Azul is a must-visit for any food lover in Prescott. This vibrant restaurant serves up classic Southwestern cuisine with a creative twist. Start with the queso fundido, a blend of melted cheese and chorizo served with fresh tortillas. For your main course, try the green chili pork stew or the smoky chipotle chicken. And remember to order a margarita or two - El Gato Azul is known for its impressive cocktail menu.
Farm-to-Table Fare at Raven Café
Raven Café is a popular spot for both locals and visitors, and for a good reason. This hip café features a menu of seasonal, farm-to-table dishes that showcase the best of Arizona's local ingredients. Start with the charcuterie board, which features a selection of meats, cheeses, and house-made pickles. Try the bison burger or roasted vegetable salad for your main course. And be sure to save room for one of Raven Café's decadent desserts, like the flourless chocolate cake.
Craft Beer and Pub Grub at Prescott Brewing Company
For a more casual dining experience, head to Prescott Brewing Company. This laid-back brewpub serves up a variety of craft beers alongside classic pub fare. Start with the beer cheese fondue, made with Prescott Brewing Company's beer. Try the fish and chips or the chicken pot pie for your main course. And, of course, wash it all down with one of the brewery's award-winning beers.
Satisfy Your Sweet Tooth at Frannie's Frozen Yogurt
A food tour is complete with a sweet treat, and Frannie's Frozen Yogurt is the perfect spot for dessert in Prescott. This charming frozen yogurt shop offers a variety of flavors, from vanilla and classic chocolate to more unique options like blueberry muffins and red velvet cake. Top it off with your favorite candy or fresh fruit for a treat that's both delicious and refreshing.
With Arizona Shuttle, you can easily hop from restaurant to restaurant, sampling the best of Prescott's cuisine. Our comfortable shuttles are equipped with air conditioning and plenty of storage space for your leftovers. And with our experienced drivers, you can sit back, relax, and enjoy the culinary adventure. So what are you waiting for? Book your Arizona Shuttle trip to Prescott and get ready to indulge in the best of the city's cuisine.