Yuma is known as the "sunniest city on earth," where you have warm weather 91% of the year. This weather makes it suitable for agriculture, growing over 175 types of crops, of which the prominent is lettuce. Yuma is also the largest military population as it has many military bases. But there are also many family outing locations where you can enjoy yourself with your family. Have you ever taken a break from your busy life just to make memories with your loved ones? We often miss out on making time for our loved ones and later regret those missed out moments.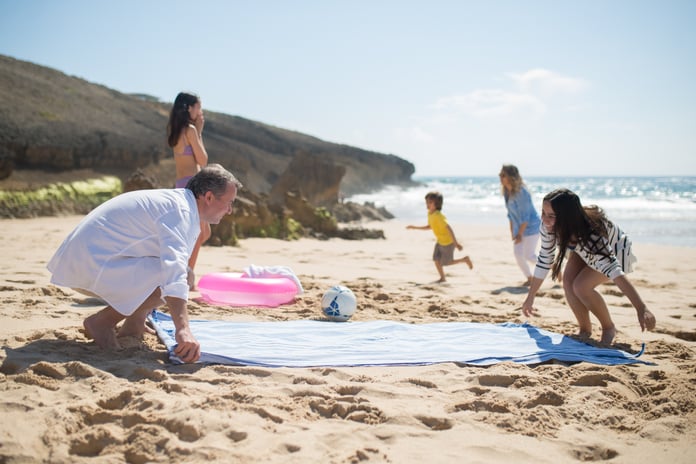 But no worries, the Arizona shuttle has listed out a few best picnic spots to enjoy your day with family.
1. West Wetlands Park
The park is located within the Yuma crossing national heritage area. Which was opened in December 2002 and spread out on 110 acres of land. It is voted as Yuma's best park, where the lower bench of 30 acres is restored with native trees and offers a pleasant walking path. Whereas the 30 acres of the upper bench is developed with a pond, picnic points, playgrounds, and more. The park even has many additional activities like jet skiing, kayaking, and fishing, and the list keeps going.
2. Yuma Territorial Prison State Historic Park
Yuma Territorial Prison State Historic Park was a former prison that was opened on July 1, 1876, and closed on September 15, 1909. Which now acts as a historical museum and park by the Arizona state parks. You can experience the prisoner's life in the late 1800s as you walk through the cell block. Give yourself a thrilling experience on your day out.
3. Ray Smucker Park
Ray Smucker Park is a 15-acre spread out which features a one-mile walking track, a large playground, picnic areas, restrooms, and new outdoor fitness equipment. You can enjoy the picnic with open playgrounds, Piñata Pole, scenic walking paths and many more.
4. Mittry Lake
Mittry Lake is a picnic spot with multiple hiking trails, fishing, and many such activities. The lake coves about 750 acres with a shoreline covered with cattail and bullrush. The lake has undergone rehabilitation work like revegetation, and fish habitat improvement, which led this location to make it a great spot for hunting and fishing.
5. Gateway Park
This park is about 13 acres, with the popular river beach a perfect swimming spot for summer. It's where one can build sand castles surrounding the picnic spots, which also feature a fishing dock, grills, a playground, and an outdoor shower to rinse off before leaving. You even find drinking fountains, youth and baseball fields with lights, and many more attractions to keep you entertained all day.

Arizona shuttle is at your service 24/7 with expert drivers. You can enjoy your trip as we offer shuttle services at affordable prices and provide shuttle service for SUVs and pre-booked luxury cars to fit your needs. We provide doorstep service, with flexibility in making changes in the date and time without any charge. Book your ride now, and for more information, contact (480) 710-3441.