Have a long flight coming up soon? One of the worst mistakes that most travelers make when packing for a long flight is including too many things in their carry on bag. While it seems like a nice idea to have a collection of activities to do on the plane, the trouble of having to carry around large bags from place to place isn't as nice. That's why we've come up with a list of carry on essentials for long flights to make sure that your bag is light and you're ready for that long plane ride.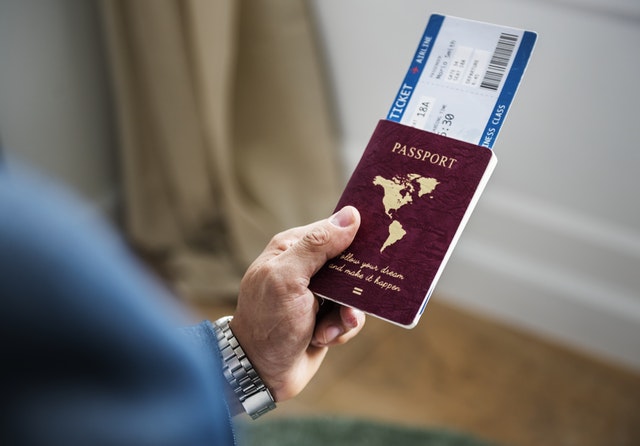 Light Snacks
Packing light snacks that will take you a bit longer to finish than others such as hard candies and lollipops are a good idea. Also, don't forget to bring healthier snacks such as dried fruit and granola bars to fill you up for longer periods of time.
You don't need to carry a lot of snacks, as most planes offer snacks on the flight. Also, make sure you pack a little bit extra just in case you have a long layover at the airport.
Chewing Gum
Chewing gum really helps during takeoff and landing, especially if you're not a fan of flying. Drinking fluids or chewing something really does help to reduce the chances of your ears getting plugged while you're on the plane.
Books
Remember to pack a couple of light paperback books. Carrying heavier books will only weigh you down.
Options for audio and/or electronic books that you can download onto your phone or tablet too to continue to minimize the amount of things you'll be carrying.
Headphones and In-Flight Entertainment
Having a pair of headphones and some sort of in-flight entertainment will take up a lot of the time on long flights. In-flight entertainment such as a tablet with movies and shows, an MP3 player, games, etc. Although some flights already offer free movies and headphones.
When you are traveling with a baby, try bringing along a few light and small things that your baby would enjoy grabbing, shaking, chewing on, crinkling, etc. Try to not bring any items that would make a lot of noise, since you'll be sitting around a lot of people in a plane.
Personal Identification
Last but not least, don't forget to bring your preferred method of personal identification. This can include your passport, visa, and driver's license.
It's a good practice to have a photocopy of your IDs, both with you and in a secure place back home just in case you end up losing something. Also, print out hard copies of your itinerary and boarding passes or have them ready on your mobile device.
What Should I Take With Me?
Figuring out what to pack for carry on essentials for long flights may be one of the biggest challenges when it comes to far travels. This list narrowed down the most key items you should be packing with you before getting to the airport to make sure that you're making the most of your time. Safe travels!