Looking for places to try your luck, casinos are the best place to try your luck.
Casinos are a facility for a specific type of gambling. Casinos are observed to be built near or combined with hotels, resorts, restaurants, retail shopping, cruise ships, and other tourist attractions. Many casinos host live events like concerts, stand-up comedy, and many more. The casino has an Italian origin and was earlier used to host civic town functions, including dancing, gambling, music listening, and sports.
Most places have jurisdiction over the minimum age of 18 to 21. Casinos are places where customers gamble by playing games of chance, and also the element of skill in some cases like Roulette, blackjack, video poker, and many others. Arizona also has many casinos, but we picked the top 5 for you to visit with the Arizona shuttle.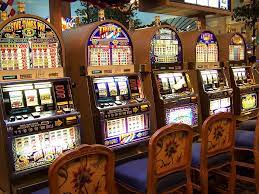 1. Twin Arrows Navajo Casino Resort
Twin Arrows Navajo Casino Resort is located just east of Flagstaff, Arizona. The art and architecture have combined to embody and showcase the rich history of the Navajo people while providing an unparalleled casino resort experience. Twin arrow is the centerpiece of the Navajo gaming properties. It is known for debuting the latest game and slot slots before being introduced in any other casino. It gives you the best gaming experience to get in northern Arizona.
2. Harrah's Ak-chin Casino
Harrah's Ak-chin Casino is a 24-hour open casino where you can enjoy live entertainment with various games in a 40,000 square feet space. Featuring video poker and slot machines, blackjack, live Roulette, live Craps, Baccarat, keno, and a bingo hall. It is Arizona's first and only Indian casino to have a management partner. The casino was opened on December 27, 1994.
This place is just a fifteen minutes drive from downtown Tucson and Tucson International airport. It is a casino resort with a five-time recipient of a AAA Four-Diamond rating. It is a casino resort located in Tucson, Arizona. Many slot machines give you the fun of trying your luck.
4. Talking Stick Resort
Talking Stick Resort is a luxurious four-diamond casino resort in Scottsdale, Arizona. It has the largest casino of 2,40,000 square feet casino. Enjoy the picturesque view from the award-winning orange sky resort. This resort also has many other activities like a golf course, relaxed spa sessions, and more.
5. Apache Gold
Apache Gold is a three-diamond AAA-rated resort in San Carlos, Arizona. This hotel is connected to the Apache Gold Casino & Resort, where you can enjoy gaming, dining, a sports bar, a coffee shop, a swimming pool, an RV park, a filling station, and the 18-hole Apache Stronghold Golf Club. With the pleasure of cold temperatures and breathtaking views.
You can experience the best gaming experience during your holiday in Arizona. To make your transportation easy, the Arizona shuttle offers affordable services and ensures passengers' utmost safety. Providing you with door-to-door pick-up service with the flexibility to make changes in date and time at any moment without any charges. We provide SUVs, shuttle service, and pre-booked luxury cars. So book your ride today and for more information, contact us at (480) 710-3441.