Plan your visit to the heard museum with the Arizona shuttle. This place works towards bringing a different perspective of art and culture and collaborating with American Indian artists and tribal communities, especially from the southwest.
This place is dedicated to the advancement of American Indian art. The museum was established in 1929 and has grown in all aspects since then as it offers world-class exhibits, an internationally recognized quality collection, educational programming, and festivals. The stories presented here of American Indian people are from the first-person perspective.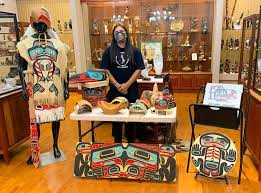 Heard is a non-profit museum in Phoenix, Arizona. Their mission is to be "the world's preeminent museum for the presentation, interpretation, and advancement of American Indian art, emphasizing its intersection with broader artistic and cultural themes." It has been identified as a Phoenix Point of Pride. The current collection at the museum consists of over 40,000 items, including a library and archives with over 34,000 volumes. The museum has over 130,000 square feet (12,000 m²) of gallery, classroom, and performance space.


Festivals
The festivals here are unmatched. The museum hosts the annual El Mercado de Las Artes, usually in November, with strolling mariachis and artwork by Hispanic artists from Arizona and New Mexico, including Santos, pottery, colcha embroidery, furniture making, painting, printmaking and silver, and tinwork. The Annual Heard Museum Guild Indian Fair and Market, a juried art fair and festival, has been held yearly since 1958. The Indian fair and market attract 15,000 visitors and exhibits over 600 native American artists. The fair includes competitions to identify the best artwork, "Best of Show." The competitors compete in the approved eight classifications, i.e., Jewelry and Lapidary work, Pottery, Paintings, Drawings, Photography, Wooden Carvings, Sculptures, Textiles /weavings, and diverse Art forms.
Experienced artists, museum curators, gallery directors, and art collectors judge the competition. All these have in-depth experience in judging artwork, and most judges come from American Indian tribes. Awards and cash prizes are given for Best of Show, Best of Division, and an additional Conrad House award.
Outdoor Galleries & Performance Spaces
Museum has many outdoor exhibits which feature landscapes, water, and sculptures to create a soothing environment. Museum has its loveliest places outdoors. It even features the Scott L. Libby, Jr. Amphitheater, a theater in the round area where music concerts, dance performances, lectures, films, and private dinners take place.
Interactive Learning
Heard Museum offers a hands-on learning experience for visitors of all ages. The activities vary from weaving with beads on an oversized loom and creating wearable art by forming their art designs. Dozens of videos are provided throughout the museum to give you in-depth knowledge about art forms, cultures, and artists.
You can experience all in one packed destination to make your holiday worth the time in understanding the facts, cultures, and art forms of these tribes. So book your ride today, as Arizona shuttle provides shuttle services at an affordable price. Assuring the safety of our passengers with background checks of our drives nationwide. We provide SUVs, shuttle service, and pre-booked luxury cars to fit any budget. We are available 24/7. For more information, contact (480) 710-3441.