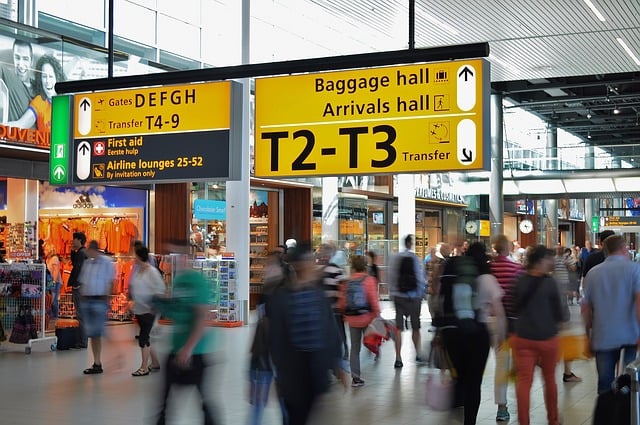 While venturing out for a trip, it might be a smart decision to arrive at the airport much before the scheduled departure of your flight. On the contrary, it can get really frustrating to wait patiently at the airport terminal for several hours simply because you have arrived there much before for the actual departure time or maybe because your flight has been delayed because of bad weather conditions or any technical snag. These are some things to consider doing if you are stuck waiting at the airport. It will be a sound decision on your part to avoid both these types of situations by planning meticulously and coming to the airport at the proper time. So, how early should you arrive at the airport? Below we have provided some useful tips that'll help you determine what the best time to get to the airport should be.

1. General guideline

In most cases, it will be better to arrive at the airport at least a couple of hours early prior to the departure of your flight. In case you arrive at least 2 hours beforehand, you will get adequate time to wait in line, check-in for your flight, wait in the security line, and also cope with any complication that might arise while making your way through the security. Make sure to take a look at the TSA guidelines to ensure that you're packing adequately before traveling.

2. Why you should arrive earlier

On some occasions, make it a point to arrive at the airport at least a couple of hours in advance. This will provide you with adequate time to reduce any sort of nervousness that you might be suffering from because of traveling by air. The same is applicable in case you are arriving from an airport with which you are not familiar. Moreover, it might happen that you are about to arrive at the airport on any public holiday and in such situations arriving early will help you to avoid long delays as well as crowds.



3. Why you should arrive later

Although it is advisable to reach the airport at least 2 hours in advance, it is not always imperative to do so. In case you have already checked online and simply need to drop off your baggage, you can afford to arrive only one hour in advance. The same is applicable in case you aren't flying at the peak hours since there won't be much crowd at the airport at the time. As per one of the most popular airlines out there, the usual off times happen to be between 9:30 AM and 11 AM, 2 PM and 3:30 PM, and 7:30 PM and 6:30 AM.

4. Check your flight status

It is possible that your flight has been delayed significantly which implies that you can afford to reach the airport much later than what was actually planned. For instance, in case your flight has been delayed until 4 PM, it will be prudent to arrive at the airport at 2 PM instead of your earlier planned 12 noon. Therefore, it is imperative to check the status of your flight at regular intervals prior to heading out for the airport.

5. Other factors to consider

It is a fact that boarding is going to come to an end much before the actual takeoff. For any flight which is supposed to depart at 2 PM, the boarding will close around 1:40 PM which does not mean that you should arrive at the gate at 1:55 PM with only 5 minutes in hand. Moreover, always look out when your airline is going to stop accepting any checked bags. This will come of use in case you are checking your baggage.


When going on a trip somewhere, it is always key to plan ahead to make sure that everything goes smoothly. With that being said, how early should you arrive at the airport then? Keeping these insights in mind the next time you're traveling by air will help you determine how early you should really arrive.