Does your kid get bored quickly? We understand that kids are hard to satisfy, but when you know the right places, you can get them all the fun they wish. Phoenix is the capital of Arizona, where you can find the highest population. Then this is the right stop for you without disappointing them. We have listed out indoor play areas to give your kids fun and, at the same time, build their mental and physical strength.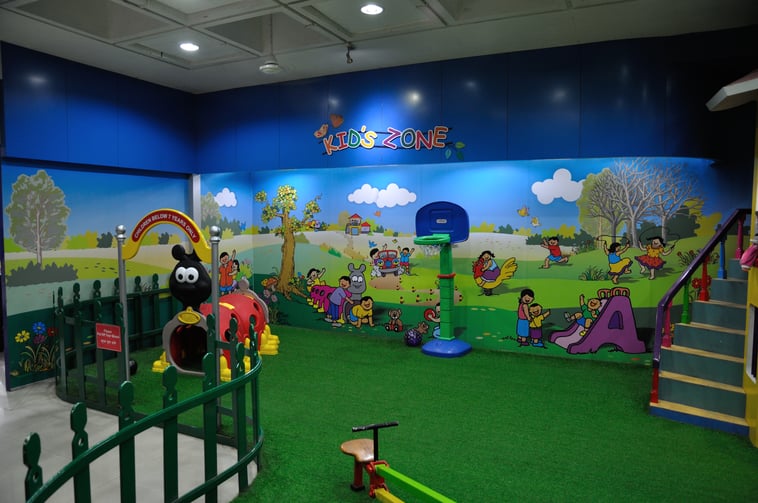 Indoor Play Arenas Of Phoenix
TeenyTown Playland is a whole world within itself. The area is a 2000 sq. foot setting with eight different playhouses. All these playhouses are differently themed with exclusive toys. Kids can play and learn at the same time. They can cook a meal in the café, fix a car at the service station, or be a firefighter or a teacher as their imagination takes them. This can all be done in a few hours per the kid's choice.
Party jungle is an indoor amusement park that offers unlimited all-day use of activities at a low price. This park assures the safety of your kids while ensuring an environment full of learning and exploring. Party jungle is a multi-winning indoor park. Children of age 2-10 can enjoy their time building their imaginations.
Luv 2 Play Norterra is an indoor play center, event space, and arcade. This place features an indoor playground of 12,000 sq. feet with clawing tubes, slides, and many more activities to support the physical growth of kids. And toddler area for the age group of 1-4 baby area, an eating area, a party area, and, most crucial relaxing area for adults with TVs and free Wi-Fi.
Giggles is an indoor playground for kids from nine months to six years only. Parents can relax while the children play. They ensure a clean and safe environment for the little buds. And we can say that the wooden equipment is made with Northern White Cedar as it is splinter-free and long-lasting.
This place is a combined experience of learning and playing for parents and children. Experts run it where it has unique parent education, playgroups, feeding groups, and more. The place has the open play-space concept to give you full sight of it. The play space here is exclusively for three and under.
The listed are a few play areas that will enhance the chance of learning and playing. Arizona shuttle is your travel partner as we ensure safe trips and a door-to-door pickup and drop facility. We are available 24/7 at your service. Our drivers are experts and offer the fastest journey as we follow no stop policy. You can make changes to the date and time as we offer flexibility. So take your step towards a fun day out with your kids and book our ride. For more information, contact (480) 710-3441.