The year's first month is always filled with excitement and motivation to achieve big dreams. But along with all this, it also opens the door for exploring new opportunities. So take a look at the list of upcoming events in January.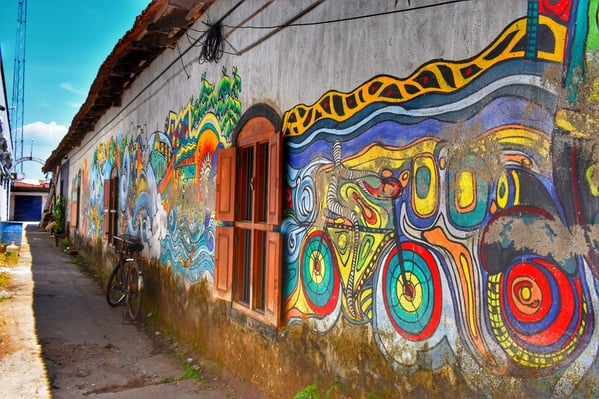 List Of Upcoming Events In January
First Gold Palette ArtWalk
It is the most awaited and popular Scottsdale Gallery Association's Gold Palette ArtWalks. You can enjoy live artists performing at associating galleries that serve as a fundraiser for clubs and tunnels to towers. You can enjoy traditional bagpiping performances as you enjoy the art walk through the streets of Scottsdale. The art walk takes place on 12th Jan from 6:30 to 9 p.m.
You can introduce yourself to the world of yoga. It is an introductory class for beginners to build their body posture, principle alignments, breathing overview, and basic stretching to help establish a life-long yoga practice. You can attend the class at 1029 N. 1st St
Phoenix, Arizona, on 12th Jan at 6 p.m. and 7 p.m.
This is the most enlightening workshop that you'll come across as it helps you in bringing your ideas into effectively being executed. Learn the tools to quickly manifest the art of creating your future. Give your visions a clear path and future the luxuries you wish for. The workshop is being conducted at 1029 N 1st St Phoenix, Arizona, on 14th Jan, at 11 a.m and 2 p.m.


Goddess Circle
Spend your evening empowering the women as they awaken the wild, mystical warrior of raw feminine energy. Gather and put forward your thoughts as they discuss their beliefs and insights into empowering women. Get the enlightenment of who you are, what you are capable of, and the limitless power you possess. The gathering takes place at 1029 N 1st St
Phoenix, Arizona, on 15th Jan at 7 p.m. and 8:30 p.m.


Visit the dynamic performance of Mark C. Perna, where he unveils the key innovations in working with the yonder generations. The proven strategies will benefit educators, employers, parents, and community leaders as they can bridge the gap between the generation's thought set. This event is being conducted at 1011 W. Holmes Ave.
Mesa, Arizona. On 23rd Jan at 2 p.m. and 6 p.m.
Arizona shuttle can be your travel partner as you explore these upcoming events with your loved ones. We offer safe trips at budget-friendly prices. Our services are available 24/7 with expert drivers. You can book SUVs, shuttle services, or luxury cars to experience the best journey. You can enjoy doorstep pickup and drop service, so book your ride today. And for more information, contact (480) 710-3441.