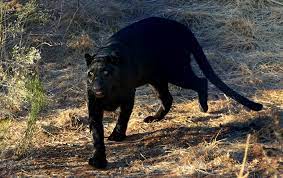 This place was established in 2005. It is a destination to entertain all age groups. It is a place that facilitates animal conservation, creating awareness of the benefits of learning in an environment filled with fun. One needs around 5-6 hours to experience the park's adventures. This will help create broad community support to build a better place for co-existence.
The things where you can enjoy are its shows, activities, and shops. The main attraction of this place is its shows which are:
This show is renowned for its unique ways of presenting predator species. It is the place where you can witness some of the Bengal and Siberian tigers playing, splashing, and jumping into a large pool with their caretaker. This show can guarantee the best thriller experiences here.
This is the place where you can experience an interactive experience with a few of the animals that are furry, feathered, and scaly. This, under the supervision of experts, gets you a chance to meet friendly creatures.
Snakes are always seen as dangerous creatures. But are they dangerous? This place will clear all your myths regarding those crawling creatures. And help you understand the long and fascinating history.
This place will help you encounter a variety of exotic and unique animals that they are seen enjoying with their caretakers. This is not a circus but an educational and thrilling experience to see.
Predator Feed
Yes, you read it right. Here the feeding crew arrives with food slabs. Experience it yourself; the fierce creatures feed on the meat with their menacing teeth.
African Bush Safari
This ride will give you an experience of being in Africa when you're taking the ride. This will provide you with an experience of getting close and being surrounded by majestic creatures. Each of these creatures has its story to tell.


Take your excitement on the road with the Arizona shuttle. We provide shuttle services 24/7 with utmost safety assured with a door-to-door pick and drop facility. We provide SUVs, shuttle service, and pre-booked limos. All you have to do is book your ride and hop in. Along with these shows you have many activities and shops to explore. For more information, contact us at (480) 710-3441.