Arizona is the 6th largest and 14th most populous among the 50 states. The capital of Arizona is Phoenix; it is the largest city. The state is famous for its desert climate, as southern Arizona experiences scorching summers and mild winters. And northern Arizona is a treasure of forests, plateaus, and large canyons with moderate summer and heavy snowfall during winters. The rich history of this state is preserved in many museums that narrate the stories through their ancient artifacts and remains.
But Arizona has many outing Activities for locals or visitors to spend their day on. These outdoor activities are focused on giving you the best experience with all the safety measures in mind. So take a look at the outdoor activities to be explored in Arizona.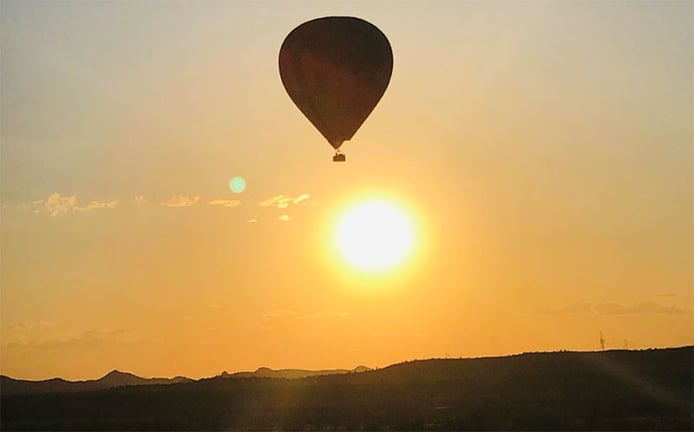 Outdoor Activities Of Arizona
View the best aerial views with America's No.1 balloon ride company. They have different rides, as mentioned below. Allow yourself to have a bird's eye view of the beautiful surroundings.
Sunrise balloon ride - you can view the beautiful sunrise and scenic surroundings as you go above deer valley and the Sonora desert vistas.
Sunset balloon ride - during the sunset, you set up to enjoy the views of the Sonoran desert backdrop, giving you a breathtaking experience.
Private sunrise balloon ride - They offer private balloon rides to allow you to get the exclusive experience where you and your partner will be accompanied by their renowned pilots.
Private sunset balloon ride- the sunset rides are offered only from November to March. They are set to give you an exclusive experience. You can even book the ride for parties or celebrations for more than two.
You can enjoy a 4-hour train journey that takes you through the beauty and wilderness near Sedona. The Verde canyon railroad serves light refreshments. You will come across ancient cliff-dwelling buildings, historic mining sites, and many other amazing views. You can opt to ride in the vintage train or open-air viewing car.
Mt. Lemmon Rock Climbing
Get a half-day rock climbing adventure experience where you can learn to rock climb, and rappel down a waterfall; if you already have experience, then put your skills into practice. The activity is performed with all the safety measures, and the gears used are inspected after and before use. So plan your visit with family and friends to make the best moments.

Arizona shuttle gives the best services with expert drivers and budget-friendly services. We offer SUVs, shuttle service, and pre-booked luxury cars to fit your needs and comfort. Our drivers will pick you for any address with the flexibility of change in the date and time without any charge. Our services are available 24/7, so book your ride. For more information, contact (480) 710-3441.