Tucson is the second largest city in Arizona after Phoenix. It is home to the University Of Arizona. The city was earlier a military fort of the Spanish and the first American city to be designated as a "City of Gastronomy." The city has a rich history and is worth the visit locations. So pick your tour and explore the city.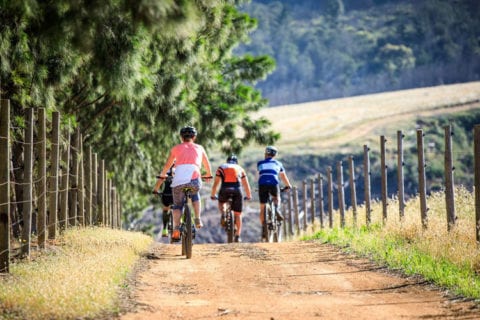 Historic Bike Tour
The biking tour is a fun way to explore the city's hidden treasures. Immerse yourself in the journey as you visit the old forts and the vibrant art galleries. The guided tour is around 2 hr long, but the time passes quickly as you experience the best of history, quirky and bike-friendly places with a small group. The halts may be short, but you will take advantage of everything during this bike ride.
Behind the Scenes Tour
The team provides a drive-through and light walk tour combination so that you get to explore things closely. Visit the shopping centers, and learn about the farming market, shops, and lovely neighborhood. You will stay in the historic downtown area while walking through the historical and enchanting neighborhood.
The Mexican Cocina Crawl
Experience the best group tour, where you can travel to various top-notch restaurants to enjoy a four-course meal. You will visit the local eateries and enjoy the Sonoran Desert's Mexican food. Tucson is the first UNESCO city Gastronomy, so you can find out why that was so on this tour.
Tucson's famous rides and locations tour
This ride will give you an exceptional visit to the history, culture, and food of Northern Mexico. The tour is a week-long journey where you will enjoy various transportation and location. The Visit involves the history of Mata Ortiz pottery, with some of the finest pottery in the world for sale, through the Copper Canyon to Creel Chihuahua, where you will find the cave dwellings. Many other locations are included that also will ensure authentic food.
Scavenger Hunt - Tucson Treasures Tirade
It is one of a kind experience as they provide specially hand-crafted adventures that are four parts tour, creative challenge, detective hunt, and social experiment. You can discover the alternative trails and bring out the creative minds for fun art, history, and culture clues. The points will keep added to the leaderboard, where you can compare them worldwide. And keep up the spirit of competition from teams in other cities.

Arizona shuttle is available 24/7 to give you the best travel experience. Our drivers are experts and assure the safety of passengers. We run nationwide background checks on our drivers for every extra bit of protection. We provide SUVs, shuttle service, and pre-booked luxury cars to fill your needs and comforts. We offer doorstep service with the flexibility to make changes in date and time without any charges. So book your ride, and for more information, contact (480) 710-3441.