Phoenix is a city that is thriving with art and culture. With a diverse range of museums and galleries, there is plenty of places to explore for art enthusiasts. Whether you are interested in contemporary art, Western art, or Native American art, there is something for everyone in Phoenix. And the best way to get around and explore these attractions is with Arizona Shuttle.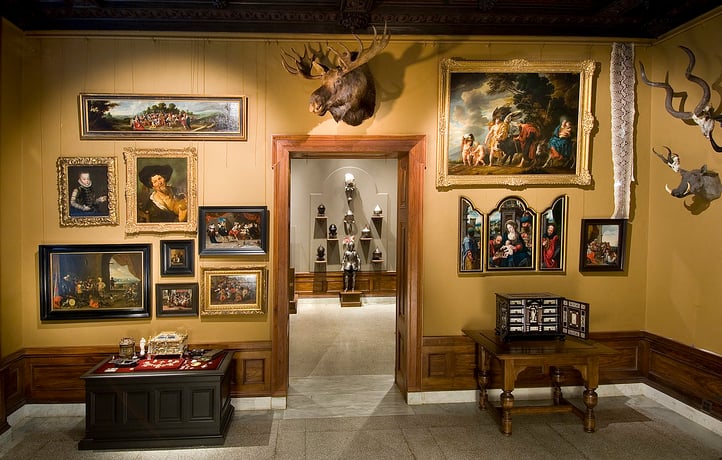 Phoenix offers some of the best museums and galleries, all easily accessible with the Arizona Shuttle.


Phoenix Art Museum
The Phoenix Art Museum is a world-class museum that houses more than 18,000 works of art from around the world. From contemporary art to Western art, this museum has it all. The museum also features a sculpture garden and an interactive children's gallery.


Heard Museum
The Heard Museum is dedicated to the art and culture of Native Americans, particularly those from the Southwest. The museum has an extensive collection of traditional and contemporary art, as well as artifacts and objects that tell the story of the Native American experience.


Arizona Science Center
The Arizona Science Center is a museum that inspires curiosity and innovation through science. It features hands-on exhibits, a planetarium, and an IMAX theater.


Bentley Gallery
The Bentley Gallery is a contemporary art gallery that features works by local and international creators. The gallery is known for its innovative exhibitions and for showcasing emerging artists.


Lisa Sette Gallery
The Lisa Sette Gallery is a contemporary art gallery that features works by some of the most exciting and innovative artists. The gallery is known for its diverse range of exhibitions and commitment to showcasing artists from various backgrounds.


Scottsdale Museum of Contemporary Art
Just a short drive from Phoenix, the Scottsdale Museum of Contemporary Art (SMoCA) is an internationally recognized art museum showcasing contemporary and modern art. The museum has diverse artworks, including paintings, sculptures, and installations.



Arizona Shuttle can provide convenient and reliable transportation to some of Phoenix's best museums and galleries. With Arizona Shuttle, you can easily visit all these museums and galleries without worrying about transportation or parking. Our shuttle services allow you to see different art venues without worrying about parking and navigating unfamiliar roads. Our professional drivers can offer insights and tips on the best places to explore in the city's thriving art scene. Book your shuttle ride today and immerse yourself in Phoenix's art and culture.