Phoenix is a melting pot of different cultures, and that is reflected in the city's diverse and unique food scene. From classic American dishes to authentic Mexican cuisine, Phoenix has something for everyone. With Arizona Shuttle, you can explore some of the city's best eateries and indulge in its culinary delights. Here is a guide to some of Phoenix's best eateries with Arizona Shuttle.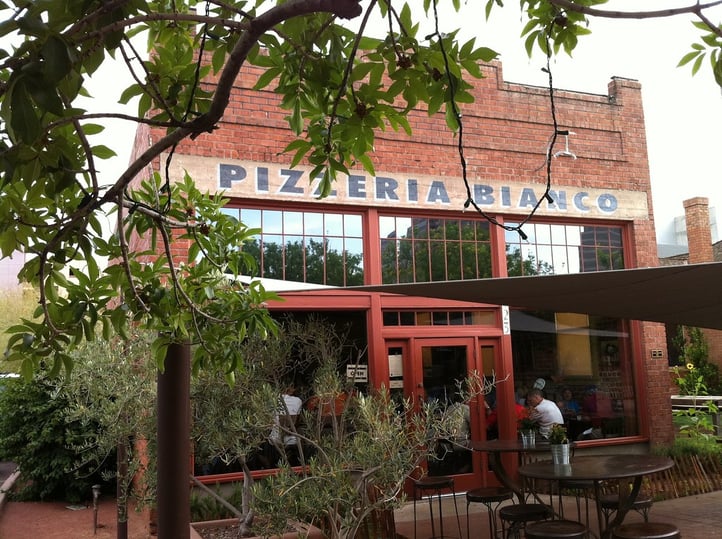 La Santisima Gourmet Taco Shop
Located in the heart of downtown Phoenix, La Santisima Gourmet Taco Shop is a must-visit for anyone looking to taste authentic Mexican street tacos. The shop offers a wide range of taco fillings, including the popular Cochinita Pibil and El Santo, all made with fresh, locally sourced ingredients.


Pizzeria Bianco
Pizzeria Bianco is a Phoenix institution that has been serving some of the city's best pizza for over 30 years. The restaurant offers a variety of wood-fired pizza options made with fresh ingredients and cooked to perfection. Try the Biancoverde pizza, which features fresh mozzarella, Parmigiano Reggiano, ricotta, and arugula.


Barrio Café
For a taste of traditional Mexican cuisine with a modern twist, head to Barrio Café. This award-winning restaurant offers an array of dishes, including mole, ceviche, and tamales, all made with fresh, organic ingredients. Don't forget to try the signature Guacamole en Molcajete, which is prepared tableside.


Chino Bandido
Try Chino Bandido, a restaurant that fuses Chinese and Mexican cuisines for something completely different. The restaurant offers a variety of dishes, including the Jade Red Chicken and the Jade Red Pork, both served with fried rice and black beans. The unique combination of flavors is sure to delight your taste buds.


Little Miss BBQ
For some of the best barbecues in Phoenix, head to Little Miss BBQ. This award-winning restaurant offers a variety of meats, including brisket, pork, and sausage, all smoked to perfection. Be sure to get there early, as the restaurant often sells out of its famous dishes.


With Arizona Shuttle, you can easily visit any of these restaurants and sample some of Phoenix's best eats. Our shuttle service provides safe and reliable transportation to all parts of the city, making it easy to explore Phoenix's unique food scene. Arizona Shuttle can provide transport to all of the restaurants mentioned in the blog, allowing visitors to fully indulge in the memorable food scene of Phoenix without worrying about driving or parking. Our shuttle drivers are knowledgeable about the area and can offer recommendations for additional foodie hotspots. With Arizona Shuttle's reliable and safe transportation services, you can focus on enjoying Phoenix's delicious food. Book your shuttle ride today and discover the culinary treasures of Phoenix.