Arizona has its own ancient stories, which attract tourists to explore it. Its history is a never-ending process of discovering the legends and their experiences. Around 10,000 to 12,000 years ago, Paleo Indians were the residents of what is now called Arizona. This was the time when they followed big herds like Mammoths, Mastodons, and Bison. Many new civilizations had inhabited the state but mysteriously disappeared from the region during the 15th and 16th centuries. During the post-Archaic period, there were structures built out of stone. And as we keep listing, this would be a long list. But here are a few cities which are major tourist attractions when compared all over.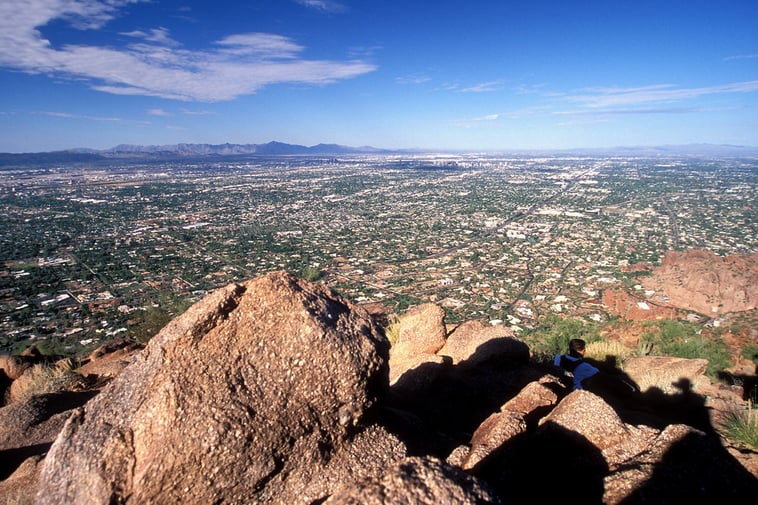 1. Phoenix
This city is the capital and stands in the 11th position for having a dense population in the United States. Its population is about 4.85 people as of 2020. Valley of the Sun is the largest metropolitan area that covers a major part of central parts. Phoenix is an outdoor tourist attraction even because of its climate and environment. It has a fusion of performing art venues, Museums, and the famous phoenix zoo.


2. Tucson
Tucson is the second largest city in the state of Arizona. It has a population of 5,42,629 as of 2020. Tucson happened to be founded as a military fort by the Spanish during the year 1775. It even served as the capital of Arizona from 1867 to 1877. It has a major interest in preserving the history and growth of art. It is a palace with a good number of museums about history and art collections. When we say art, it even includes literary art, performance art, and music. The place attracts tourists for its amazing desert and mouth-watering southwestern cuisine.
3. Mesa
It stands as the third largest city in the state of Arizona and is the most populated city in the east metropolitan area. With a population of 5,04,258. This place is surrounded by temples towards the west, Salt River Pima-Maricopa Indian Community on the north, and Apache on the east. Its attractions are parks, art centers, and museums. Its largest park is Red Mountain Park which includes a lake, playgrounds, and courts for volleyball and basketball. It provides fresh farm-picked veggies to satisfy the taste buds. It even has the largest art center in Arizona.
We have just pointed out a few of the places, but there are many more places that can be covered as per your taste and preference. Arizona shuttle is available 24/7 to help you complete your vacation plans and ensuring your safety as we run background checks of our drivers nationwide and only choose experts. Book our service to sit back and enjoy the vacation. For further information, contact us at (480) 710-3441.