Are you planning a trip to Prescott, Arizona, but looking for some exciting day trips while you're there? Look no further than Arizona Shuttle. You can easily explore some of the best nearby attractions with convenient and affordable intercity transport. Here are just a few options to consider: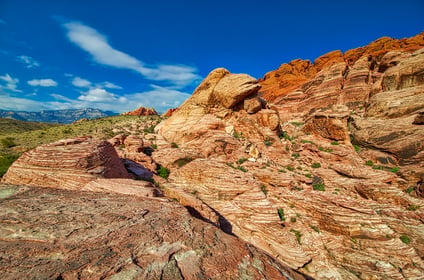 Sedona: Red Rock Views and Spiritual Energy
Just a short drive from Prescott is the stunning town of Sedona. Famous for its breathtaking red rock formations and spiritual energy, Sedona is a must-visit destination. Take a Jeep tour to explore the rugged landscape, or hike one of the many trails for an up-close experience with unique geological features. Make sure also to check out the art galleries and shops in town, which showcase the work of local artists.
Grand Canyon: The World's Natural Wonder
Every trip to Arizona is complete with a visit to the Grand Canyon. And lucky for you, it's just a few hour's drive from Prescott. Take a shuttle to the South Rim and spend the day exploring the stunning vistas, hiking the trails, or even taking a helicopter tour for a bird's eye view of this natural wonder. The Grand Canyon is a bucket-list destination you won't miss.
Jerome: A Haunted Mining Town
To taste Arizona's Wild West history, take a shuttle to the nearby town of Jerome. Once a thriving copper mining town, Jerome is now a quirky and charming tourist destination known for its haunted history. Take a ghost tour to learn about the town's mysterious past, or explore the art galleries, restaurants, and shops that line the steep and winding streets.
Verde Canyon: A Scenic Train Ride
Consider taking a scenic train ride through Verde Canyon for a more relaxed day trip. The Verde Canyon Railroad offers a four-hour excursion that takes you through stunning canyons and over historic trestles. You'll have a chance to see wildlife, learn about the area's history, and enjoy the beautiful scenery.
Montezuma Castle: A Fascinating Archaeological Site
If you're interested in history and archaeology, visiting Montezuma Castle National Monument is necessary. This ancient pueblo cliff dwelling was built by the Sinagua people over 1,000 years ago and is one of the best-preserved sites of its kind. Take a self-guided tour to learn about the culture and history of the Sinagua people and marvel at the impressive architecture of the site.
With many exciting day trips, you'll always have things to do in and around Prescott, Arizona. Arizona Shuttle allows you to explore these nearby attractions quickly and affordably without driving. So why plan your next adventure today?