Prescott, Arizona, is a hidden gem for shoppers looking for unique, locally-made items. This charming city has something for everyone, from the historical downtown area to modern shopping centers. And the best part is, with the convenience of Arizona Shuttle, getting around and exploring all the shopping destinations in Prescott is easy and stress-free.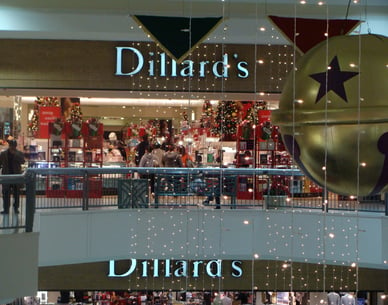 Downtown Prescott
A great place to start your shopping adventure is in the heart of downtown Prescott. This charming area is filled with local boutiques, antique stores, and specialty shops, making it a hub for unique finds. Stroll down Whiskey Row and check out shops like The Artful Eye and Iris Gallery, which showcase various local and regional artists. You'll also find vintage treasures at stores like Gurley Street Consignment and ArizAntique. Remember to stop by the iconic Bashford Court Atrium, home to an eclectic mix of shops and boutiques.
Prescott Gateway Mall
If you're looking for a more traditional shopping experience, the Prescott Gateway Mall is a great destination. Located just a few minutes from downtown Prescott, the mall features big-name stores like Dillard's, Bath & Body Works, and JCPenney, as well as popular restaurants like Red Robin and Olive Garden. With a wide variety of options, the mall is a one-stop shop for all your shopping needs.
Prescott Farmers Market
For a unique shopping experience, head to the Prescott Farmers Market every Saturday from May through October. This outdoor market features over 100 vendors selling fresh produce, artisanal foods, and handcrafted goods. It's an excellent opportunity to support local farmers and artisans while picking up delicious treats.
Prescott Gateway Antique Mall
If you're a fan of antiques, the Prescott Gateway Antique Mall is a must-visit destination. With over 8,000 square feet of space and 60+ vendors, the mall is a treasure trove of vintage finds. From antique furniture and vintage clothing to rare collectibles and unique home decor, there's something for every antique enthusiast.
Arizona Shuttle
One of the best things about shopping in Prescott is the convenience of the Arizona Shuttle. With regularly scheduled shuttle service to and from the city, you can sit back and relax while letting someone else do the driving. This means you can easily shop to your heart's content without worrying about navigating unfamiliar roads or finding parking.
In conclusion, whether you're looking for unique gifts, vintage treasures, or modern conveniences, Prescott has something for everyone. And with the comfort of Arizona Shuttle, exploring all the city has to offer is easy and stress-free.