Yuma is a city in Arizona whose population, according to the 2010 census, was 93,064. The city faced a significant temperature rise in 1995, i.e., 125 degrees F, and the lowest was recorded in 2007, i.e., 21 degrees F. The weather here is favorable for growing leafy vegetables. Yuma is the sunniest city on earth and has a large military population as it has many military bases. Yuma has a rich history preserved in museums and many stadiums where epic matches have taken place.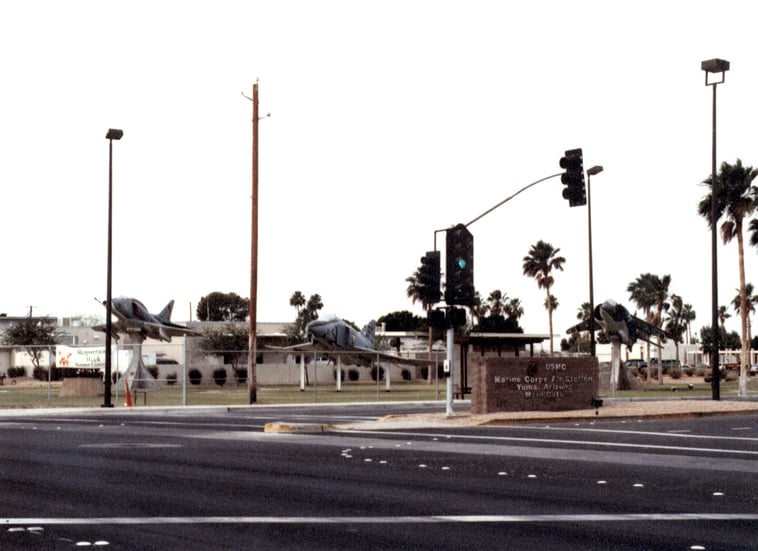 Places To Visit On Your Way
Glendale
Glendale is the most popular city on your way from Phoenix to Yuma. It spreads over an area of 65.1 sq. feet; according to the 2010 census, the population was 226,710 people. It was earlier all desert now, which we know as Gleneden. The city has many attractions, which include
Glendale Chocolate Festival (every February)

Glendale Folk & Heritage Festival

Gila River Arena
And the list could keep on going.
Ajo golf course is located in the Ajo Country Club facility in Ajo, Arizona, which was opened in 1956. The club includes a swimming pool, tennis courts, and fine dining and dancing in the banquet hall. The golf course banquet hall hosts the Annual Old Time Fiddlers Contest every first weekend of February.
As the name suggests, its a memorial park built around the remains of the September 11, 2001 Attack on the twin tower of New York City. All the displayed things were recovered from ground zero. It also includes a pool with waterfalls, flagpoles flying the flag of the United States of America, the Arizona State Flag, the GB Fire Department Flag, and a POW-MIA Flag. You can spend time here as they have scenic views, peace, and picnic tables.
Dates are the oldest fruits cultivated by man, which have more than thirty varieties. But this place has its specialty in Medjool Dates. Medjool Dates are the finest dates in the world as it has a fragile nature, due to which every process is to be performed by hand, which in the early years were grown for royalty. It is a healthy alternative for candies as it naturally gives you the same flavor.


Take a trip to the different possible places with the Arizona shuttle. We provide a shuttle service assuring the utmost safety of passengers at budget-friendly prices, Our services are available 24/7. We run background checks on all drivers nationwide. You can make changes of the date and time Without any charge. We pick you up from any address and assure door-to-door service. So book your ride with us, and for more information, contact (480) 710-3441.