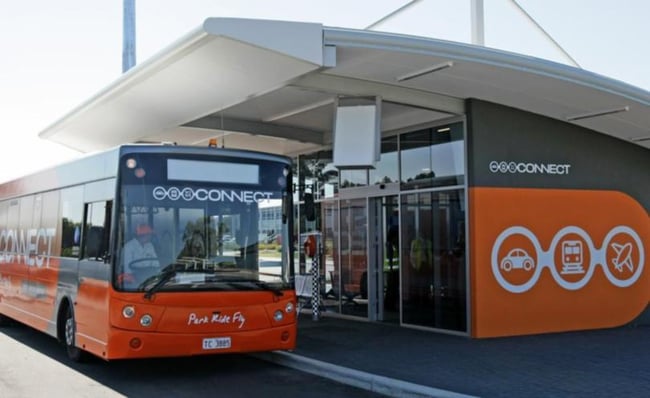 Traveling can often be stressful, but it doesn't have to be. With Arizona Shuttle, you can enjoy a comfortable and convenient travel experience that will help you make the most of your trip to Arizona.


Reliable Transportation
One of the key benefits of traveling with the Arizona Shuttle is its reliability. The company operates a fleet of well-maintained vehicles and employs professional drivers who ensure you arrive at your destination on time and in comfort. This means you won't have to stress about navigating unfamiliar roads or dealing with traffic, giving you more time to relax and enjoy your trip.


Convenient Transportation Options
Another benefit of traveling with the Arizona Shuttle is convenience. The company provides a range of transportation options, from shared shuttle services to private vehicles. This means you can choose the best choice for your travel plans, budget, and preferences.


Tour Packages and Sightseeing Excursions
In addition to its transportation services, Arizona Shuttle also offers a range of tour packages and sightseeing excursions, allowing you to explore the best of what Arizona has to offer. Whether you're interested in visiting the Grand Canyon, exploring the Phoenix Art Museum, or taking a scenic drive through Papago Park, Arizona Shuttle has a tour to meet your needs. With its knowledgeable drivers and comfortable vehicles, you will have a great time on your tour.


Exceptional Service
One of the things that set Arizona Shuttle apart from other transportation providers is the level of service that it offers. From the moment you book your transportation or tour, the company's friendly and knowledgeable staff will assist you every step of the way. Whether you have questions about your itinerary or need help with your booking, the team at Arizona Shuttle is always available to help.


Value for Money
Another advantage of traveling with the Arizona Shuttle is the value that it provides. The company offers excellent value for money with its competitive pricing and wide range of transportation options. Whether traveling on a budget or looking for a more luxurious travel experience, Arizona Shuttle has a solution that will work for you.
So if you're planning a trip to Arizona, consider traveling with the Arizona Shuttle. With its reliable and convenient transportation options, knowledgeable drivers, and tour packages, you're sure to have a great time on your trip. Whether you're visiting for business or leisure, Arizona Shuttle has you covered, making your trip to Arizona one that you'll always remember.



In conclusion, traveling with Arizona Shuttle is an excellent option for those looking for a comfortable and convenient way to get around in Arizona. The Arizona Shuttle is the answer whether you're interested in exploring the best of what the state offers or want to get from one place to another without any stress. So book your transportation or tour today and start your adventure in Arizona quickly!