When most people think of Arizona, beaches may not be the first thought that comes to mind. However, despite being landlocked, Arizona has some great beach destinations. From sandy shores to crystal clear lakes, there are plenty of places to enjoy a day in the sun. And what better way to explore these destinations than with the convenience and comfort of Arizona Shuttle? Here are a few of the best beaches in Arizona that you can discover with Arizona Shuttle.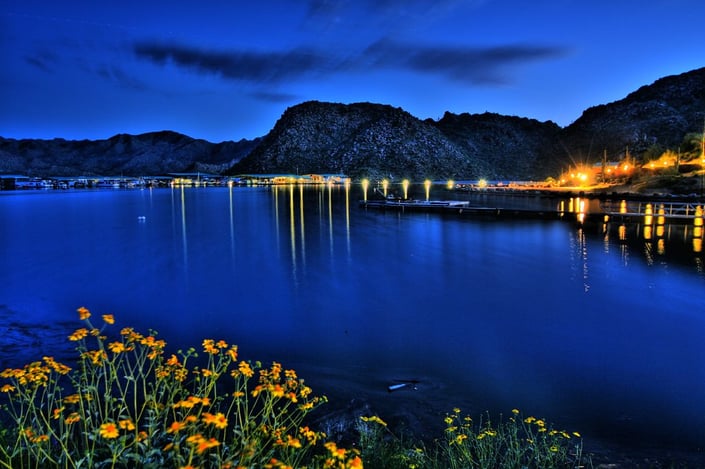 Lake Havasu State Park
Located on the Colorado River in Lake Havasu City, Lake Havasu State Park is a popular destination for beach lovers. With over 45 miles of shoreline, the park has several beaches. The most famous beach is Windsor Beach, equipped with a swimming area, picnic tables, grills, and other amenities.


Saguaro Lake
Saguaro Lake is a scenic reservoir in Tonto National Forest with several great beaches for swimming and sunbathing. But what makes this lake unique is its stunning backdrop of the Sonoran Desert and the towering cliffs that surround it. It's a great place to enjoy and take in the view.


Bartlett Lake

Another Tonto National Forest destination, Bartlett Lake, is excellent for fishing, boating, and beach-going. Its clear, cool water and pristine shoreline make it a popular spot for sunbathing and swimming during the warmer months. And with Arizona Shuttle, you can quickly get to this oasis in the desert.


Patagonia Lake State Park
Located in southern Arizona, Patagonia Lake State Park is a perfect spot to escape the heat and enjoy a day at the beach. The park has a sandy beach for swimming and a marina to rent boats, kayaks, and paddleboards. There are also picnic areas, grills, and campsites for those who want to stay longer.


Lake Powell
One of the most beautiful destinations in Arizona, Lake Powell is a must-visit for beach lovers. This stunning lake is surrounded by red rock cliffs and canyons and has over 1,900 miles of shoreline to explore. There are several great beaches and coves to discover, and you can even rent a houseboat to enjoy the experience.
With Arizona Shuttle, you can easily explore all these unique beach destinations. Our comfortable and reliable shuttle service will take you directly to these beautiful destinations so you can enjoy a stress-free day in the sun. Book your trip today and hop in for a beach adventure in Arizona!