Phoenix is a vibrant and bustling city, with well-known attractions like Camelback Mountain and the Heard Museum drawing in tourists from all over. But beyond these popular spots lies a wealth of hidden gems that often go overlooked. From quirky museums to secret gardens, these underrated attractions offer a unique and off-the-beaten-path experience for visitors to Phoenix. And with the help of Arizona Shuttle's reliable transportation services, it's easier than ever to explore these hidden treasures.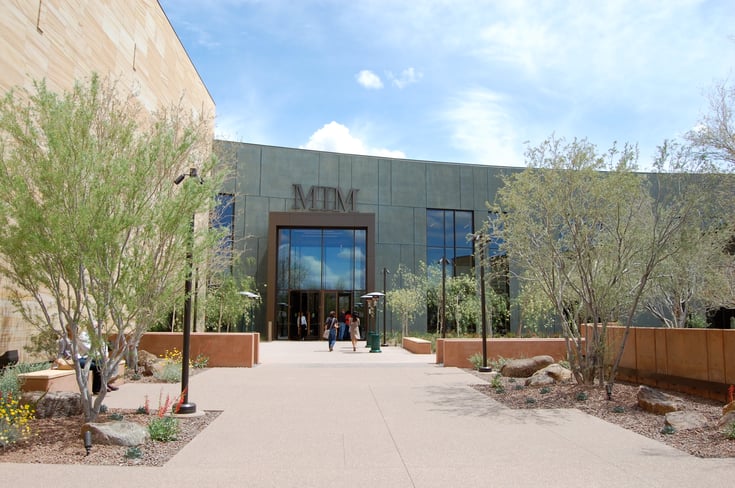 Here's a guide to some of Phoenix's best-hidden gems:
The Musical Instrument Museum
Located in North Phoenix, the Musical Instrument Museum is a must-visit for music lovers. It has a vast collection of instruments worldwide, and visitors can see and hear them playing through the museum's headsets. The museum is perfect for families, with hands-on and interactive displays for kids.


The Japanese Friendship Garden
Tucked away in downtown Phoenix is the Japanese Friendship Garden. This serene oasis is a peaceful escape from the hustle and bustle of the city. It features a koi pond, a tea house, and beautiful Japanese-style landscaping. Visitors can participate in tea ceremonies, meditation sessions, and other cultural events.


Tovrea Castle
Built in the 1920s, Tovrea Castle is a unique sight in the middle of the desert. The castle was initially used as a home and a tourist attraction, but it has since been converted into a museum. Visitors can tour the castle and explore its history and the surrounding desert landscape.


Hole-in-the-Rock
Located in Papago Park, Hole-in-the-Rock is a geological formation carved out by erosion over time. Visitors can hike up to the formation and take in the fascinating views of the city from the top. It's an easy hike that's suitable for all skill levels.


The Arizona Falls

Arizona Falls is a hidden gem that's easy to miss. Located in the Arcadia neighborhood, it's a small waterfall created in the early 1900s. It was initially used to generate electricity, but now it's a beautiful picnic or stroll spot.


With Arizona Shuttle's reliable transportation services, you can easily visit these underrated attractions and discover a side of Phoenix that many tourists miss. Arizona Shuttle can provide transportation to these hidden gems and make it easy for you to explore the city's underrated attractions. With our shuttle services, you can skip the hassle of driving and parking and focus on enjoying the unique sights and experiences that Phoenix offers. Our drivers know the city's hidden gems and can provide recommendations to help you make the most of your trip. Book your shuttle ride today and uncover Phoenix's best-kept secrets. Book your shuttle ride today and explore the hidden gems of Phoenix.