Prescott was designated as the former territorial capital of Arizona. It is known for its rich history as a frontier gold and silver mining town. Conflicts were often raised between mining /settlers and native American tribes in the area. The tribe residing there were Yavapai and Apache. Prescott, the wooden town, has burnt to the ground several times, resulting in the town's rebuilding in brick. Explore the exciting and rich history of Prescott.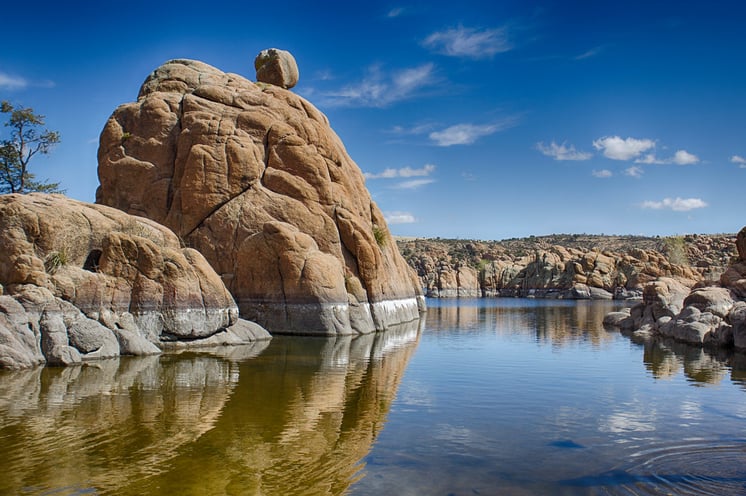 Things To Do In Prescott
Visit The Historic Courthouse Plaza
Courthouse Plaza is an impressive artificial forest at the center of the city. That is serving for the past 140 years as a public gathering place for celebrations, concerts, movies, festivals, and more. It is a four-story courthouse regarding which the citizens are protective. The Plaza has been built, relocated, rebuilt, and built again. Now the place has trees, a fountain, and a bronze memorial statue; as it kept evolving, changes were made. Plan your Christmas visit to Prescott to adore the incredible Christmas decoration.
Enjoy The Watson Lake Views And Adventures.
Watson lake can give you a relaxing experience in your busy life. This lake has covered something for everyone. The features of this place are fishing, camping, kayaking, canoeing, hiking, and access to the Watson woods. You can enjoy overnight camping only during summer.
Learn About The History Of Prescott At Sharlot Hall Museum
Sharlot Hall Museum is named after the founder, who is well-known as a poet, activist, politician, and Arizona's first female territorial historian. This place can't stop amazing you as it holds many stories to narrate. It is a combination of complex historic structures and a modern exhibit building. The exhibits include rhetoric events, artifacts, and beautiful gardens to accommodate gatherings for events and festivals. You can learn about the history of Prescott and its unknown facts.
Heritage Park Zoological Sanctuary
Heritage Park Zoological Sanctuary covers the needs of every member of your family, as it is a wildlife sanctuary that includes a children's playground, a picnic place with interactive animals experience, and a close encounter with Animals. The site gives you a cave-like feel and is a house to many countless spiders. And is one of the largest public displays of spiders. Take your time out and visit this Zoological Park.
Elks Theatre Opera House
Elks Theatre Opera House is an easy-to-spot elk theater in downtown Prescott. It was built in 1905 and was later renovated in 2010, making it a well-known venue. It serves as a host to many magical performances. You can enjoy the tour of this place on certain days of the week where your tour guide is dressed in outfits matching the era. They can have a fun-filled experience altogether.
Arizona shuttle can help you explore Prescott attractions. We offer a doorstep pick-up and drop-off facility. We assure the safety of our passengers with flexibility in making changes in the date and time without any charge. We provide services at affordable prices. We are available 24/7. Book your ride and hop in. For more information, contact (480) 710-3441.