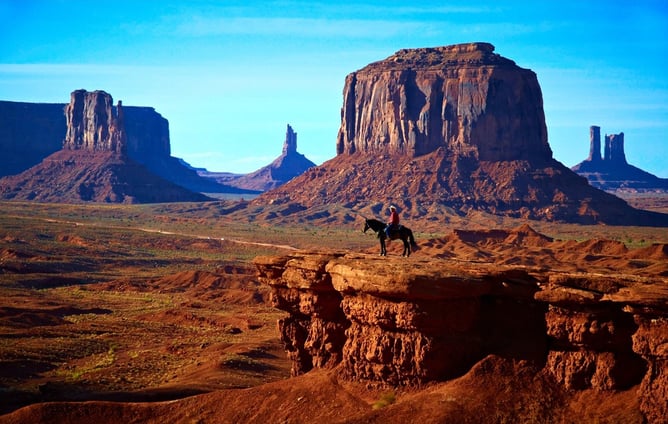 Phoenix
Phoenix is the capital as well as the largest city of Arizona. The city is located in the Sonoran Desert and is famous for its hot and dry climate, with an average of 300 sunny days per year. Phoenix is also known for its diverse culture, mixing Native American, Mexican, and Western influences. The city is home to various tourist attractions, including museums, parks, natural landmarks, and professional sports teams, such as the Phoenix Suns (NBA) and Arizona Diamondbacks (MLB). Phoenix is also home to several universities, including Arizona State University, which is one of the largest public universities in the United States.
Top Tourist Attractions Here Are:
The Desert Botanical Garden

The Phoenix Zoo

The Heard Museum

South Mountain Park
Sedona
Sedona is a city in the northern Verde Valley region of Arizona, known for its beautiful red rock formations, located within the Coconino National Forest. Sedona is renowned for its vibrant arts scene and is home to many galleries, shops, and restaurants. It's also a popular destination for outdoor activities such as hiking, rock climbing, mountain biking, and hot air balloon rides.
Sedona is also known for its energy vortices, which some believe are swirling centers of spiritual energy that visitors can feel. Sedona's unique natural beauty and spiritual atmosphere make it a popular tourist destination for outdoor adventure, art, and culture.
Top Tourist Attractions Here Are:
Red Rock State Park

Bell Rock

Tlaquepaque Arts and Crafts Village

Oak Creek Canyon

Vortex meditation and Yoga

Hot air balloon rides
Scottsdale
Scottsdale is a popular destination for tourists and retirees, with a population of around 250,000. The city has a desert climate with hot summers and mild winters, due to which it is a popular tourist destination for outdoor adventures such as hiking, biking, and golfing. It is known for its luxury resorts, spas, golf courses, and high-end shopping and dining. Scottsdale is known for its art galleries, museums, and cultural events. Scottsdale has a vibrant downtown area known as Old Town Scottsdale, which features a variety of shops, art galleries, and restaurants. The city also has several museums, such as the Scottsdale Art Museum and the Western Spirit: Scottsdale's Museum of the West.
Top Tourist Attractions Here Are:
The Scottsdale Museum of Contemporary Art

The Scottsdale Fashion Square

The Old Town Scottsdale

The Taliesin West

The Scottsdale Golf Course
Arizona shuttle can be your transport partner as you explore the cities. We offer door-to-door transportation services between Phoenix, Tucson, Sedona, Flagstaff, and other locations within the state. They are known for their safe, reliable, and affordable services. Arizona Shuttle's fleet includes a variety of vehicles, such as vans, minibuses, and buses, to accommodate different group sizes. We offer a convenient and stress-free way for travelers to get around Arizona. Contact us for more information at (480) 710-3441.