Nightclubs are your entertainment destination outdoors. You can enjoy pop music, Unlimited food, and drinks all night, socialize, dance to famous songs, and do many things with your group. The drawbacks of clubs are expensive. Take your group for weekend clubbing to enjoy the great atmosphere.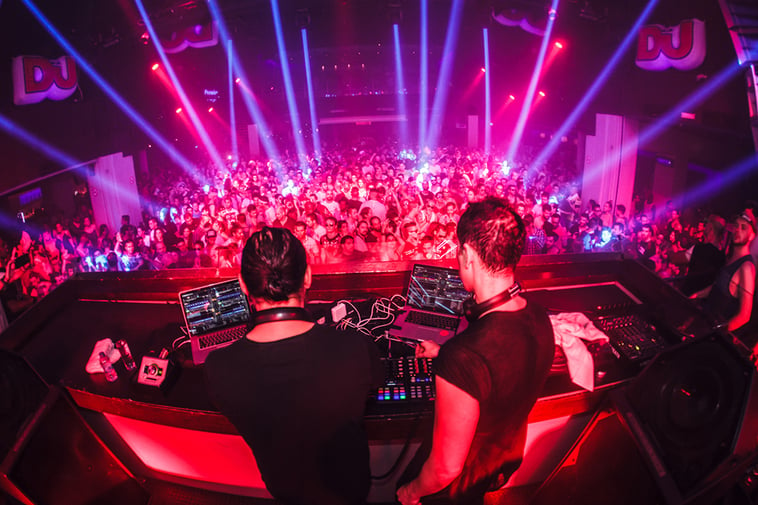 Hi-Fi is a retro theme-inspired club focused on old-school rock and roll music that serves you all night. The main attraction of this place is its digital graffiti wall which projects an array of 3D images to set the mood throughout the night. The centerpieces at this place dominate the visuals, and to match the retro look, they have a vintage speaker wall built with a wood frame and a black and white television. This place features an outdoor and indoor seating arrangement to allow you to enjoy as per your choice. The outdoor deck features a 360-degree island bar. Enjoy all night with the 3D visuals, all-night drinks, and food with your group.
Casa Amigos is a red brick building showcasing bright walls, custom artwork, and traditional Mexican tile work. This place features the most incredible patio, transforming into a dance floor at night. This place is a fine dining spot all day, and when the night falls, it transforms into a lively nightclub, with its aesthetic lights and the stellar sound system playing the top 40's beats.
El Hefe Super Macho Taqueria is a popular Mexican-themed restaurant and nightclub in Scottsdale, Arizona. This place serves the town's best tacos and beer-garitias though out the day. Once the sun sets, this place transforms into an electric dance party in addition to solid drinks and music to make your night entertaining.
This place is named after the ancient deity known for spinning illusions and dreams, built-in 2013. Maya is a day and night club where you can groove to the world's best DJs and live music in one place. You can find an entertaining evening with dancers performing, fire breathers showing their tricks, and many other high-test performers. Maya, as mentioned, features an outdoor day club. The day club offers a high-energy pool party over 1700 sq feet.
Dierks Bentley's Whiskey Row is a restaurant, bar, and nightclub famous for its award-winning food/drinks, exciting nightlife, and the rock music that sets the mood. It features a 360-degree stage and a 24 feet TV to catch up on sports events. Whiskey Row is one of the high-tech bars in Arizona. Giving you the best experience of stellar music and performances.


You can ride safely with the Arizona shuttle. Our shuttle service is available 24/7, and our drivers are well-trained experts. We provide SUVs, shuttle service, and pre-booked luxury cars to give you your comfort at a budget-friendly price. We offer no-stop trips to provide you with the fastest ride and flexibility in changing the date and time without any charges. Book your ride now, and for more information, contact (480) 710-3441.