Sedona is a small northern Arizona town known for its stunning red rock formations and breathtaking natural beauty. To make the best of your visit to Sedona, choosing a reliable and convenient mode of transportation is essential, and Arizona Shuttle is the perfect option.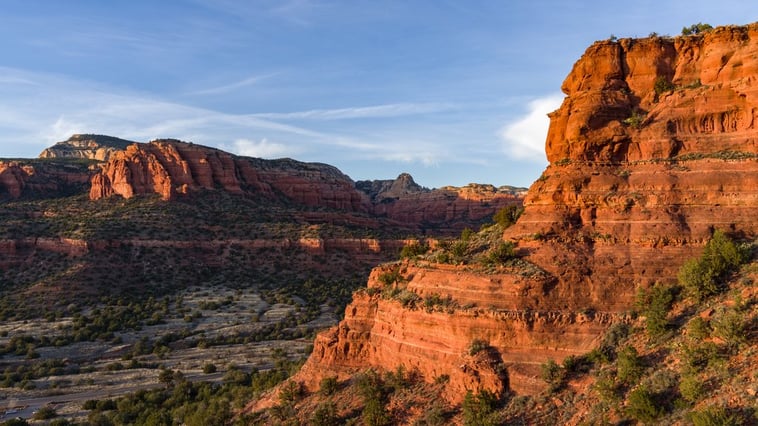 Why Choose Arizona Shuttle

Arizona Shuttle offers shuttle services from several locations, including Phoenix, Sedona, and Flagstaff, to Sedona's Red Rocks. Their shuttles have air conditioning, comfortable seating, and ample luggage space to make your trip more enjoyable. Their experienced drivers ensure that you reach your destination safely and comfortably, allowing you more time to enjoy the beauty of Sedona.


Experience the Beauty of Sedona's Red Rocks
Sedona's Red Rocks are the town's most iconic feature, and there are several ways to experience their beauty. One of the most popular trails is Cathedral Rock, which offers a moderate hike with stunning views of the surrounding landscape. Another popular trail is Cathedral Vortex, known for its spiritual and energy-healing properties.


For those not interested in hiking, there are other ways to experience the beauty of Sedona's Red Rocks. Take a scenic drive along the Red Rock Scenic Byway, stopping at various overlooks to take in the views, or soar above the rocks on a scenic helicopter tour.


Explore Beyond the Red Rocks
While the Red Rocks are undoubtedly Sedona's most famous attraction, there is much more to see and do in the area. Visit the Chapel of the Holy Cross, a stunning modernist church built into the side of a red rock formation, or take a scenic drive to the nearby town of Jerome, known for its historic copper mining industry.


With Arizona Shuttle, you can experience the beauty of Sedona's Red Rocks and beyond in complete comfort and convenience. Their experienced drivers will ensure you reach your destination safely and on time while you relax in their air-conditioned shuttles, equipped with comfortable seating and ample luggage space.



Book your trip today and discover the beauty of Sedona for yourself! At Arizona Shuttle, customer satisfaction is their top priority, and they are committed to providing a safe, reliable, and comfortable transportation experience. Whether visiting Sedona for the first time or being a seasoned traveler, you can trust Arizona Shuttle to get you to your destination. When you book your trip with Arizona Shuttle, you can be confident about your choice. With their commitment to providing a high-quality transportation experience, you can relax and enjoy your trip to Sedona's Red Rocks and beyond without any worries.