---
PICTURES OF SEDONA:
Yes, it's free to hike everywhere. Just don't hike in people's yards. There are lots of great trails. Most of them are relatively easy, and you'll get to take some great pictures. Bring a backpack with cold drinks. None of the hikes are that long to pack sandwiches, but you can if you want. You might want to bring a lunch if you're going to be spending a lot of time at slide rock. We mention this because the Grand Canyon National Park has an admission fee. Most of our drivers have a pass if you are in a nice car, but it's about $8 per person otherwise. Hiking in Sedona is unregulated as long as you don't litter.
This is our travel picture gallery for Sedona AZ. There are lot of beautiful places to take pictures, plenty of hiking, great restaurants and shopping. See for yourself, and if you like what you see, come visit us in Sedona AZ.
---
NICE DAY FOR A BIKE RIDE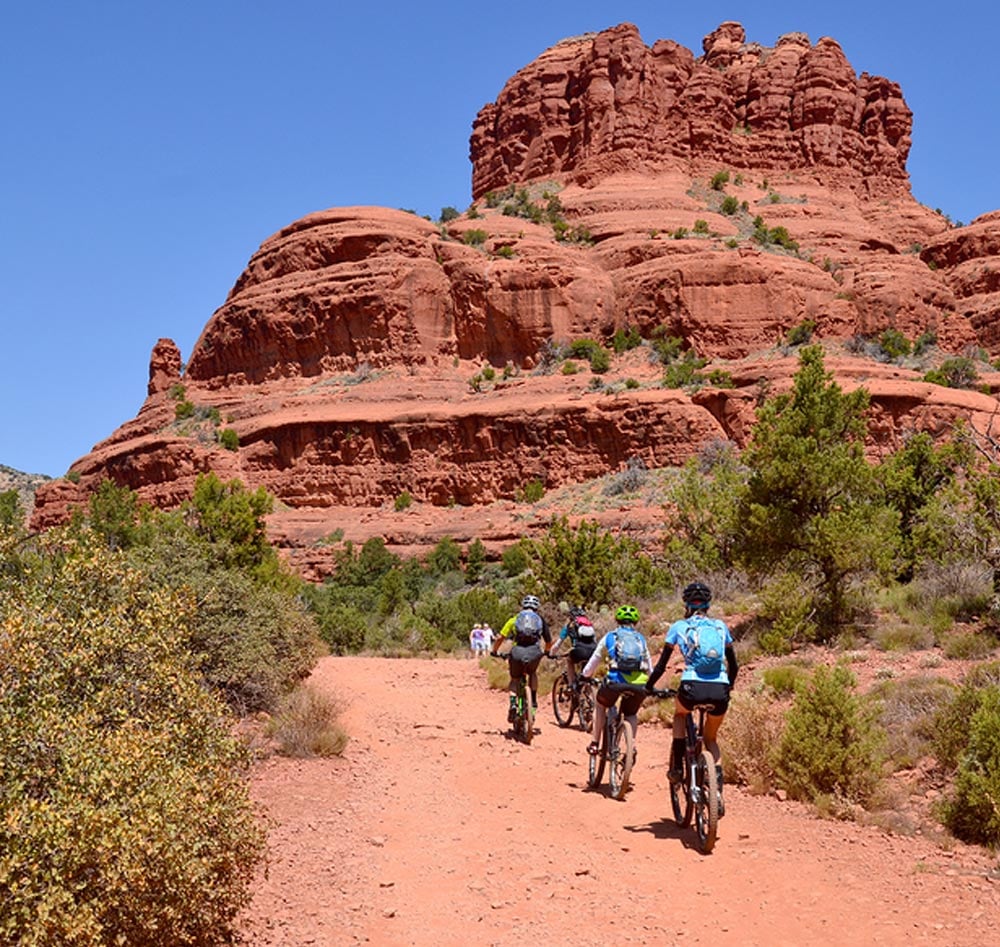 Hiking, Biking, Walking and Running are options everywhere, just don't tell your kids.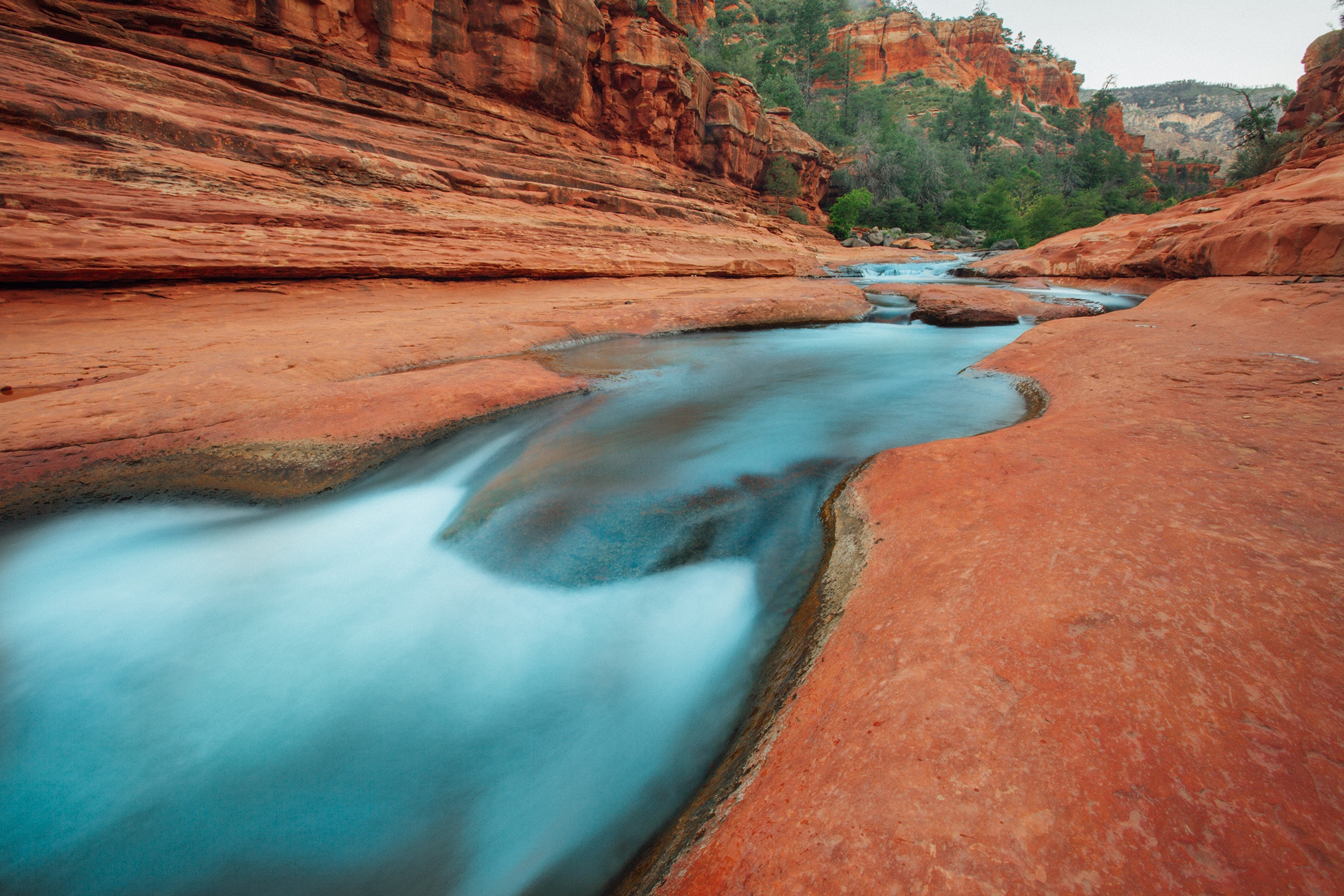 Slide rock in Sedona. Yup it's amazing!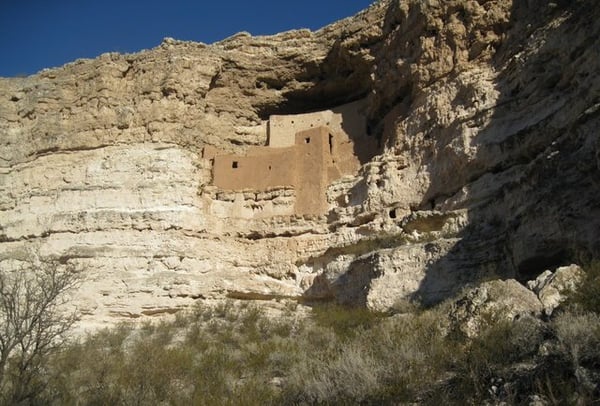 Montezuma's Castle is not that far away from Sedona.
Sedona is an awesome place to visit that's within driving distance to the Grand Canyon, Flagstaff, Antelope Canyon, Lake Powell, Hoover Dam, Havasu Falls, etc. There are many great places to visit and Sedona should definitely be on your list of things to do in Arizona. Let us do the driving and you'll see a lot more and get great advice on where to go and what to do.