PICTURES OF SEDONA:
If you're like me, you've probably seen lots of tropic places on vacation. Sedona and the Grand Canyon are very different, and it's those differences that make it a very memorable place to visit. A few years ago me and my wife talked about giving gifts versus experiences to people of all ages. When we discovered is that people forget gifts quickly, but they don't forget experiences. If you want to get away from work and see someplace truly beautiful and share that experience with your family, you should get excited about Sedona. It's very unique and has something for everyone from shopping to cycling to hiking to photography to food to hotels, Sedona is awesome!
This is our travel picture gallery for Sedona AZ. There are lot of beautiful places to take pictures, plenty of hiking, great restaurants and shopping. See for yourself, and if you like what you see, come visit us in Sedona AZ.
GET IN TOUCH WITH NATURE
There's something for everyone.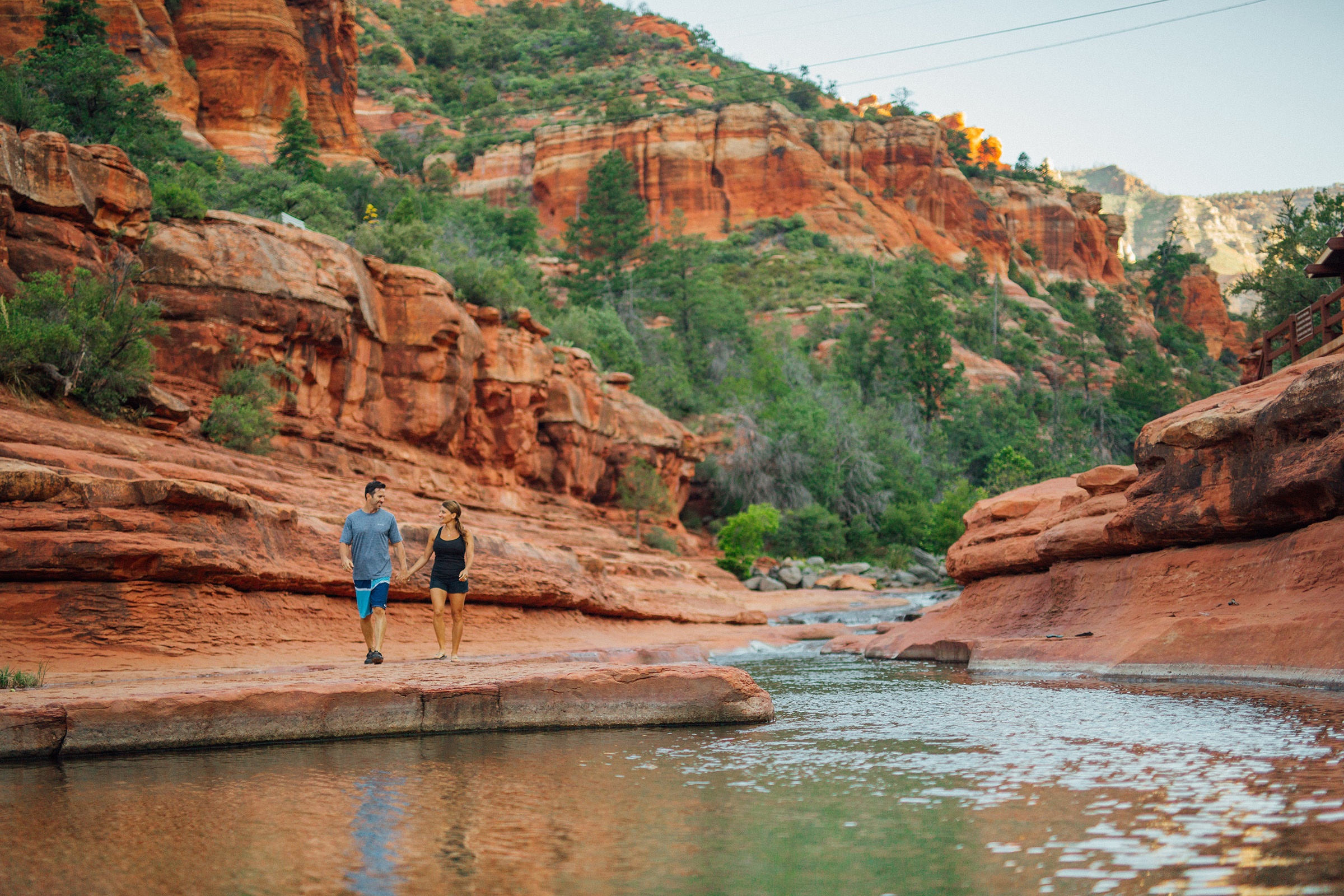 Sedona can be very romantic. Leave your cell phone in the hotel and go somewhere beautiful.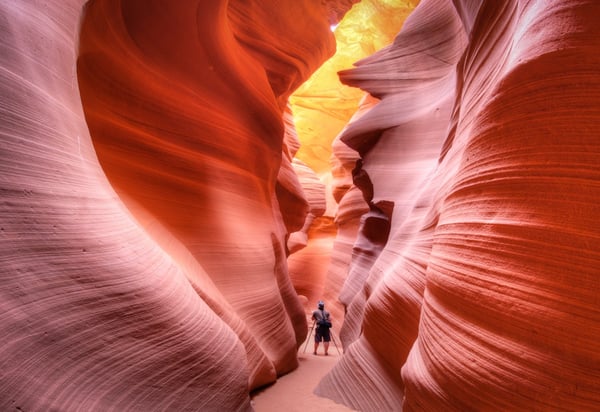 Antelope Canyon again. Yes, I know it's a bit off topic, but I just can't resist. Arizona is not like any other place.
Sedona is an awesome place to visit that's within driving distance to the Grand Canyon, Flagstaff, Antelope Canyon, Lake Powell, Hoover Dam, Havasu Falls, etc. There are many great places to visit and Sedona should definitely be on your list of things to do in Arizona. Let us do the driving and you'll see a lot more and get great advice on where to go and what to do.