---
PICTURES OF SEDONA:
Many people visit the Grand Canyon every year and never get to see Sedona. It can be difficult to find a hotel in the Grand Canyon, so we recommend staying in Sedona if there isn't anything nice available in the Grand Canyon Village AZ. Even if you find a great hotel in the Grand Canyon, we still recommend visiting Sedona, AZ. The food is amazing! Plus you get to see a lot more places like in the pictures below, and we can drive you from Sedona to the Grand Canyon or from Sedona to Williams to take the Grand Canyon Railway to the Grand Canyon. There's a lot to do including hiking, spiritual retreats, shopping, excellent food, ATVs, Pink Jeep Tours and a lot more.
This is our travel picture gallery for Sedona AZ. There are lot of beautiful places to take pictures, plenty of hiking, great restaurants and shopping. See for yourself, and if you like what you see, come visit us in Sedona AZ.
---
MOUNTAIN FLOWERS: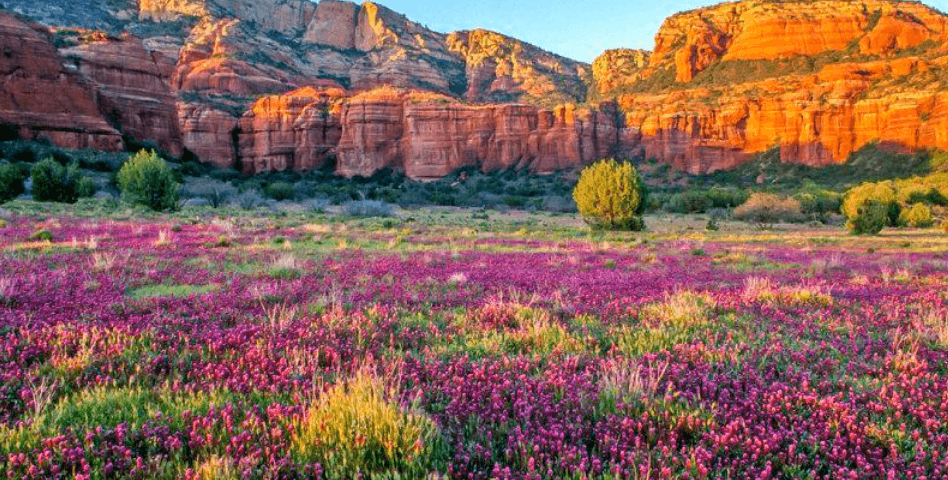 Beautiful picture of flowers in the red rocky mountains of Sedona AZ.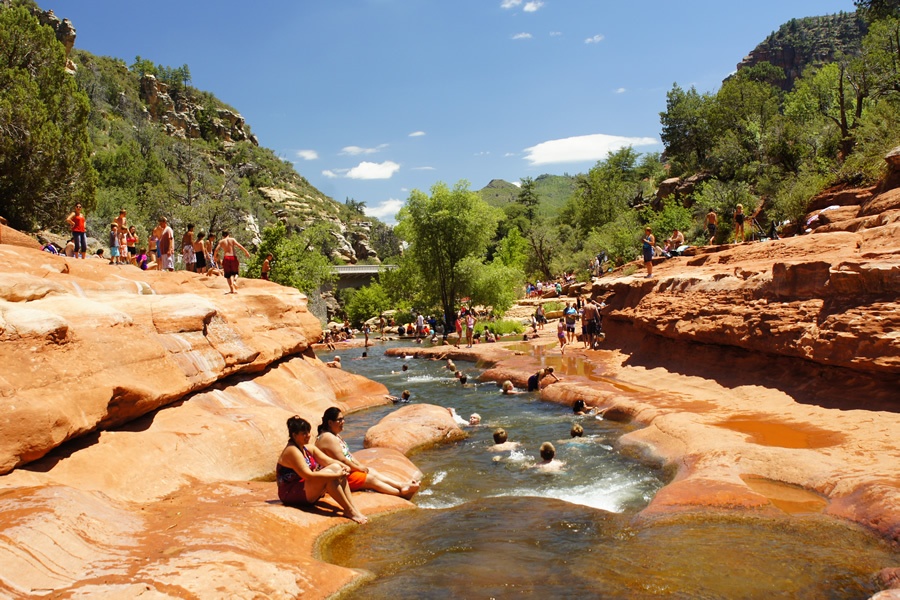 Slide rock is really beautiful, free and a great way to keep cool.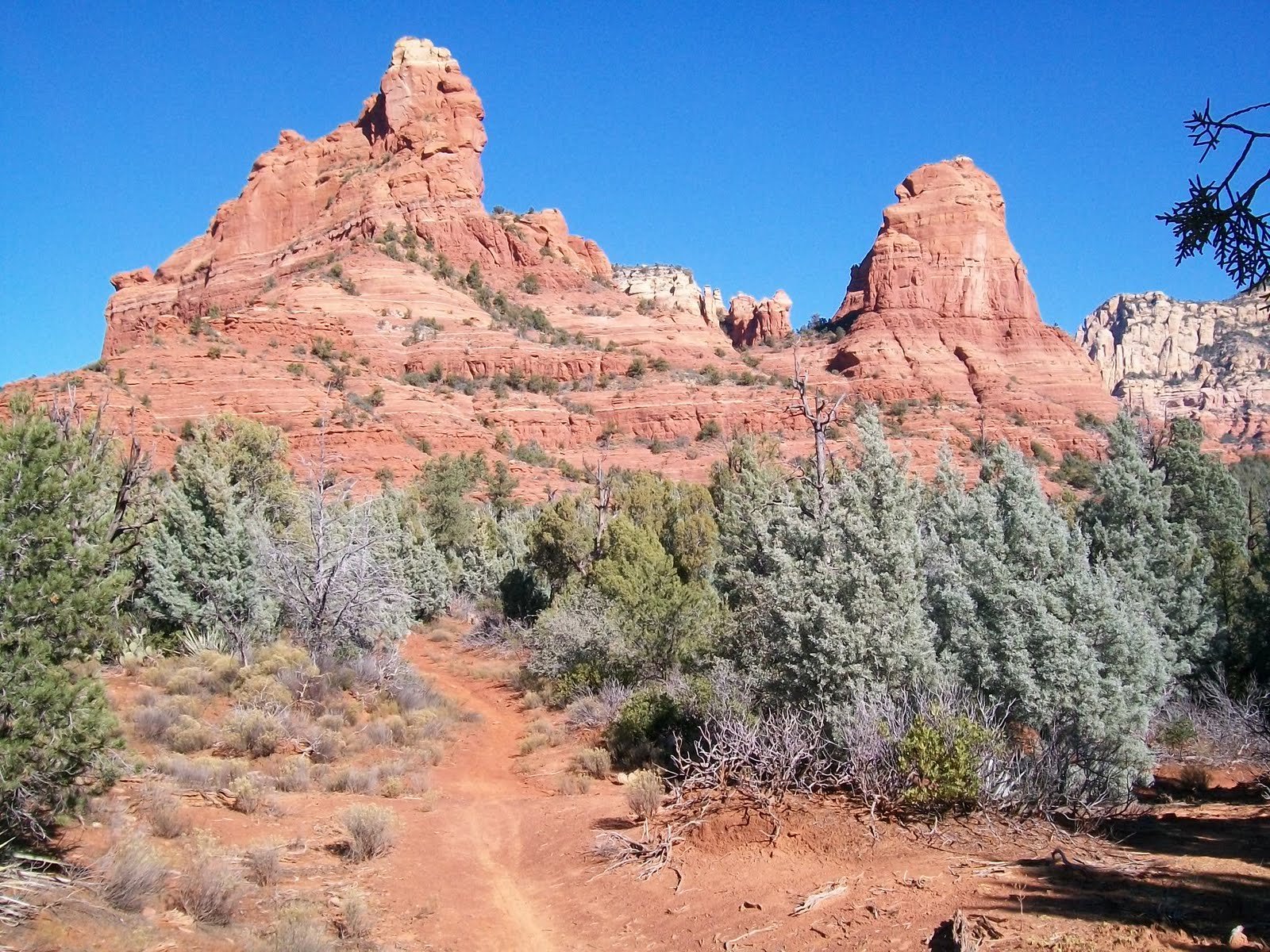 Another hiking trail, but where does it go?
Sedona is an awesome place to visit that's within driving distance to the Grand Canyon, Flagstaff, Antelope Canyon, Lake Powell, Hoover Dam, Havasu Falls, etc. There are many great places to visit and Sedona should definitely be on your list of things to do in Arizona. Let us do the driving and you'll see a lot more and get great advice on where to go and what to do.