Arizona has an intense sports scene, with various professional and college sports teams and several major sporting events in the state. The Phoenix metropolitan area, in particular, is home to several major league teams. The state is also home to several college sports programs, including Arizona State University and the University of Arizona, both of which have competitive football and basketball teams. Arizona is also well-known for its golfing scene, with many high-quality golf courses throughout the state.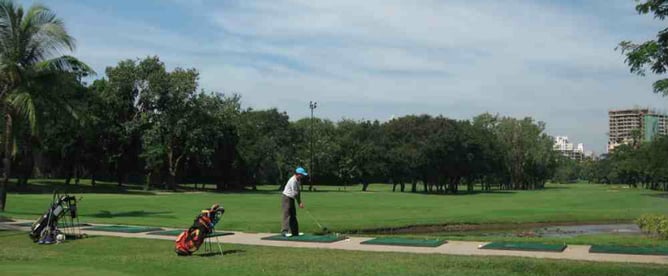 Fiesta Bowl
The Fiesta Bowl is an NCAA Division I Football Bowl Subdivision college football game played annually in the Phoenix metropolitan area. It is one of the oldest college bowl games and has been played annually since 1971. The game is typically played on New Year's Day and is one of the six bowls that make up the College Football Playoff (CFP) system. The winner of the game earns a spot in the CFP and has a chance to compete for the national championship.
The game is held at State Farm Stadium in Glendale, Arizona, with a long tradition of featuring some of the best teams and players in college football.


Cactus League Spring Training

The Cactus League Spring Training is a yearly pre-season training camp for Major League Baseball teams in Arizona. The Cactus League gets its name because it is held in the desert Southwest, specifically in Arizona, where the cactus is a common sight. Many teams have training facilities in the Phoenix area, and the games are played at stadiums throughout the state. Spring Training games begin mid-February and run through the first week of March. During this time, teams will play exhibition games against other teams, allowing players to shake off the rust from the off-season and prepare for the regular season.


Waste Management Phoenix Open
The Waste Management Phoenix is a professional golf tournament played annually in Scottsdale, Arizona. The tournament is also known as "The Greatest Show on Grass" and is one of the most popular and well-attended events on the PGA Tour. It is held at the TPC Scottsdale Stadium Course in late January or early February. The tournament was first played in 1932 and has been held annually since then. It has a long history of featuring some of the best golfers in the world.
Arizona Shuttle provides shuttle services within Arizona, specifically in the Phoenix area. The service offers airport transportation and transportation to other destinations such as hotels, resorts, and tourist attractions. Services include pick-up and drop-off locations, prices, and booking information. They have a fleet of vehicles, including shuttles, vans, and buses, to accommodate groups of different sizes. For more information, contact (480) 710-3441.