If you're looking for an exciting and relaxing day trip from Prescott, Arizona, wine tasting in the Verde Valley is a great option. The Verde Valley is home to several award-winning wineries that offer tastings, tours, and stunning views of the surrounding landscape. And the best part? You can leave the driving to Arizona Shuttle and enjoy your wine without worrying about getting behind the wheel.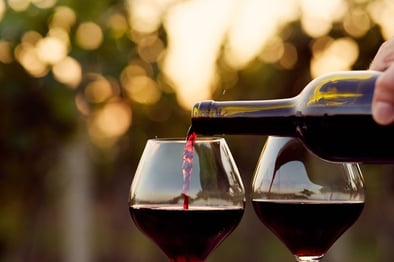 Getting There with Arizona Shuttle
The Verde Valley is about an hour and a half drive from Prescott, but why bother with the stress of driving and finding parking when you can sit back and relax on a comfortable Arizona Shuttle? The shuttle offers daily service from Prescott to Cottonwood and Sedona, making it easy to get to the wineries without the hassle of driving.
Wine Tasting in the Verde Valley
Once you arrive in the Verde Valley, you'll have your pick of several great wineries. Here are a few of our favorites:
Alcantara Vineyards and Winery: This winery offers a beautiful setting along the banks of the Verde River, with views of the surrounding mountains. They offer tastings of their award-winning wines, vineyard tours, and a picnic area.
Page Springs Cellars: This winery offers a wide selection of wines, including reds, whites, and rosés. They also have a tasting room with outdoor seating that overlooks Oak Creek and gives tours of their vineyard and winemaking facilities.
Verde Valley Wine Trail: If you want to visit multiple wineries, the Verde Valley Wine Trail is a great option. This self-guided tour includes several wineries in the area and allows you to customize your itinerary based on your preferences.
Other Nearby Attractions
If you have time after your wine-tasting adventure, there are several other attractions in the Verde Valley worth checking out:
Tuzigoot National Monument: This ancient pueblo ruins site is a mesmerizing glimpse into the lives of the Sinagua people who lived in the Verde Valley over 1,000 years ago.
Jerome - This historic mining town turned artist community is perched on the side of Mingus Mountain and offers stunning views of the valley below. It's known for its art galleries, antique shops, and unique restaurants.
Sedona: This picturesque town is known for its red rock formations and vibrant arts community. Take a hike, visit a gallery, or stroll through the charming downtown area.
Wine tasting in the Verde Valley is a great way to spend a day further from Prescott, and with Arizona Shuttle, it's easy and stress-free. Whether you're a wine lover or simply looking for a fun day trip, the Verde Valley has something for everyone. So sit back, relax, and enjoy the beautiful scenery and delicious wine.