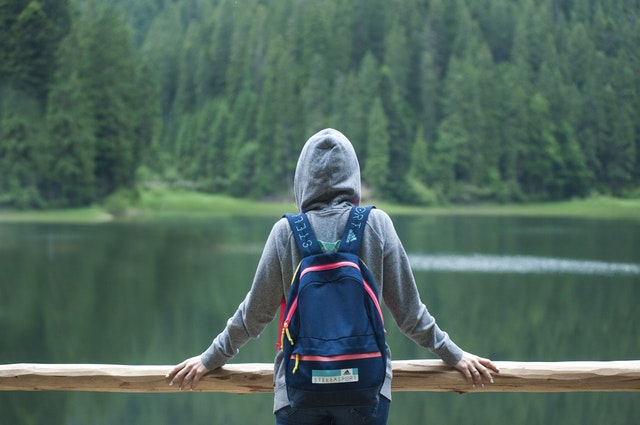 Traveling around the world can be one of the most freeing adventures you'll ever experience. Just right before you embark on your adventure, you must also figure out what you're going to bring with you. Depending on how long you'll be gone for, you'll be needing different amounts of certain items. Or maybe you're thinking to yourself, "What will I need a year from now?" This world travelers packing list will help mitigate that problem so that you can go on your travels without any worries. One important rule is no liquids above 3.4 ounces. Try to buy smaller shampoo and conditioner bottles. Also bring a small deodorant and mouthwash. You can also buy one of those small kits with the empty bottles and fill them up with what you already have at home. It's just important to mention so you don't get your expensive items thrown out. It's also smart to bring a zip lock or two just in case your liquids spill. You can always double bag it.
World Travelers Packing List
Rule of Thumb
The rule of thumb for clothing is to pack light. Remember, you don't have a lot of space, and you'll need to wash on the go. The more lightweight clothes that you pack, such as more synthetic materials, the easier the wash and go process will be. As hard as it is to transition from a full closet, to a backpack, you'll be learning a lot through your journey by going the minimalist route. These are some key items to make sure that you bring with you:
Packing List
Clothes
1 scarf
2 bras, 1 sports bra
1 swimsuit
1 pair of pajamas
1 rain jacket
7 pairs of underwear
7 pairs of socks
2 pairs of long pants
2 pairs of shorts
2 long sleeve shirts
5 short sleeve shirts
1 hat
1 light jacket
Hint: You can save yourself some packing space by traveling to countries when they're warm. Even when it gets mildly chilly, you could just layer up some of your clothing pieces. If you'll be hiking a lot, pack more synthetic fabrics like polyester and nylon instead of cotton. Synthetic fabrics are lightweight and dry quickly.
Shoes
Hiking shoes
Running shoes
Sandals
If you're visiting an area that has lots of beaches, you can also bring a pair of flip flops with you. Since these are pretty accessible anywhere you go, they aren't necessary to pack.
Toiletries
Soap
Toothpaste and a toothbrush
Floss
Deodorant
Sunblock
Razor
Nail clippers
Hair brush
Shampoo and conditioner
Makeup (if needed)
Laundry
Universal sink stopper
Laundry detergent (or you could use your shampoo)
Travel clothesline
First Aid Kit
Malorone (for malaria)
Amoxicillin
Mobic
Immodium
Ciprofloxacin (for diarrhea)
Benadryl
Epi-pens (if you have allergies)
Gadgets
Laptop
Kindle
Phone
Camera (with extra batteries, lenses and memory card)
Travel power strips
GPS tracker
Power adaptors
Miscellaneous Items
Sewing kit
Hair dryer
Toilet paper
Earplugs
Bug spray
Tripod
Translator device
Next Steps
Although this whole list of packing items might be intimidating, you also have to keep in mind that by traveling the world, that you're going to be gone for some time. That's why it's key to keep this world travelers packing list in mind the next time you're about to go on a lengthy adventure so that you won't have to worry about forgetting anything. Some necessary items include: a light jacket, bug spray, a first aid kit, and many others. Whatever luggage you decide to travel with, there will be hassle-free airport shuttle services provided by Airport Shuttle of Phoenix. Enjoy your travels!