Sedona is famous for being the bedrock of spirituality in Arizona and the US. With its brick-red rock formations and reputation for being a place that offers healing, Sedona attracts plenty of practitioners of alternative healing, yoga and meditation enthusiasts, etc. Spirituality enthusiasts from everywhere in Arizona from Flagstaff and Prescott to Tucson and globally. Many believe Sedona's vortexes can heal people who visit these vortexes. One can avail shuttle services and travel here from anywhere in Arizona.
Sedona's rock formations are mighty and mystical in and of themselves. In the midst of such beauty, one is bound to feel healed and rejuvenated.
Here are Sedona's rock formations you need to visit
1 Devil's Bridge Trail:
Despite the name, this place is nothing but one that feels heavenly and all things positive. This area, in the Coconino National Forest, of a 6.3km route is famous among explorers, both hiking or driving. So it might sometimes get a bit crowded. Dogs are welcome here, but on a leash. The climb is short but can prove challenging. The red rock formations here, mainly the arch, comprises sandstone.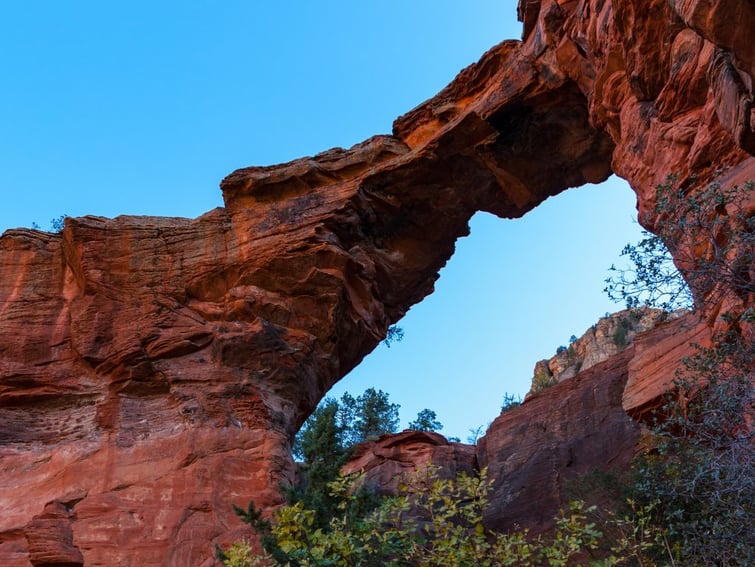 Also, check out our blog on: Whiskey Row in downtown Prescott
2 Airport Mesa:
Considered one of the many healing vortexes of Sedona, the place draws many towards itself with its charm and magnificence. The place because of its proximity to the airport is also a favorite spot. Mesa's rock formations make it suitable both for hiking or relaxing. The red striated rocks appear as though the sunlight has been trapped to create its red hue. This place is rather crowded at dusk but relatively better early in the morning. People also choose its flat regions to meditate and soak in the refreshing beauty. You can also get here from Phoenix Airport, or find a shuttle from Phoenix to Sedona and from Sedona back to Phoenix.
3 Chapel of The Holy Cross:
The unique architecture of Holy Cross makes it one of Sedona's, and the world's, best chapel where tourists appear in large flocks, both religious and nonreligious alike. Situated between the red rocks of Coconino National Forest, the chapel elevates the grandiosity of the entire region. A thing of such beauty and mystery is sure to heal. Head over from anywhere in Arizona through the most reliable shuttle services of the city.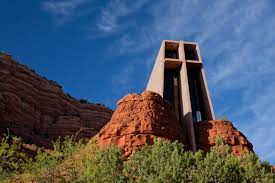 Trailing through even these rocky regions of Arizona is hassle free with Arizona's most reliable shuttle services, Airport Shuttle of Phoenix.