Shopping can be a therapeutic experience for many people. In fact, some experts believe that the act of shopping can release feel-good chemicals in the brain, making it a form of self-care. Many people find that browsing through stores and trying clothes can help them de-stress and feel more positive. Shopping can also be a great way to boost your mood when feeling down. Whether you're buying something for yourself or someone else, purchasing something new can make you feel happier and more fulfilled. It is also a fun and creative experience, allowing you to express your individuality and personal style. Shopping with loved ones can be a great way to build memories and create bonding experiences. Prescott, Arizona, offers a wide range of shopping experiences for visitors and residents. Here's a list of a few: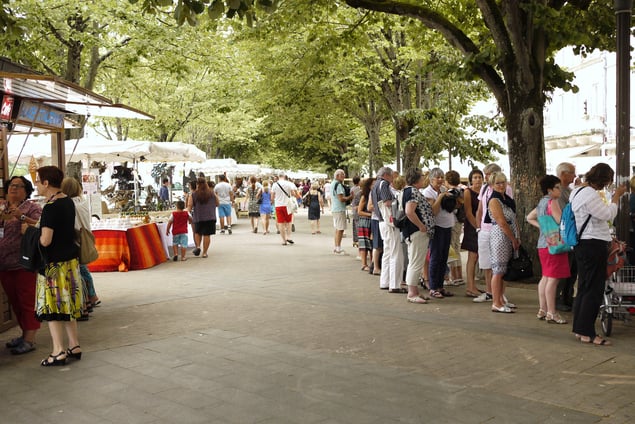 1. Downtown Prescott:
The historic downtown area of Prescott offers a unique shopping experience with a variety of specialty shops and boutiques selling everything from clothing, jewelry, and home décor to books, art, and souvenirs. Many shops are housed in charming, historic buildings, adding to the area's ambiance.


2. Antique Shops:
Prescott is home to many antique shops, where you can find a wide range of vintage and unique items. The city is known for its antique shops, and many have a great selection of vintage and unique items.


3. The Prescott Gateway Mall:
The mall offers a wide range of shopping options, including department stores, clothing stores, and specialty shops. It's a great place to find various items, from clothing and accessories to electronics and home goods.


4. The Prescott Farmer's Market:
The market features a wide range of locally-sourced produce, baked goods, crafts, and more. It's a great place to find fresh, locally-sourced foods, as well as handmade crafts and gifts.


In addition to these options, Prescott also offers a variety of outdoor recreation and adventure activities, such as hiking, fishing, and camping, as well as a vibrant arts and culture scene. There are also many events and festivals that take place in the city throughout the year.
Arizona Shuttle will help you plan your ride to these exciting shopping destinations in Prescott. You can book our Phoenix to Prescott shuttle service. We will pick you up and drop you off at your exact locations. Almost all rides are non-stop in nice cars, SUVs, or shuttles. We are available 24/7. You can also change the time or date with us without being charged. There's less hassle, and you save more money with us. The Texas Shuttle is safer, affordable, flexible, and more convenient than any other ride. Book a ride with us this season to experience that warm and stress-free holiday vibe. It even reduces the unwanted cost incurred on the fare of taxis and buses to reach home. We provide professional chauffeurs with uniform and clean vehicles. Our mission is to create lifetime customer loyalty by exceeding our customer's expectations in terms of service.