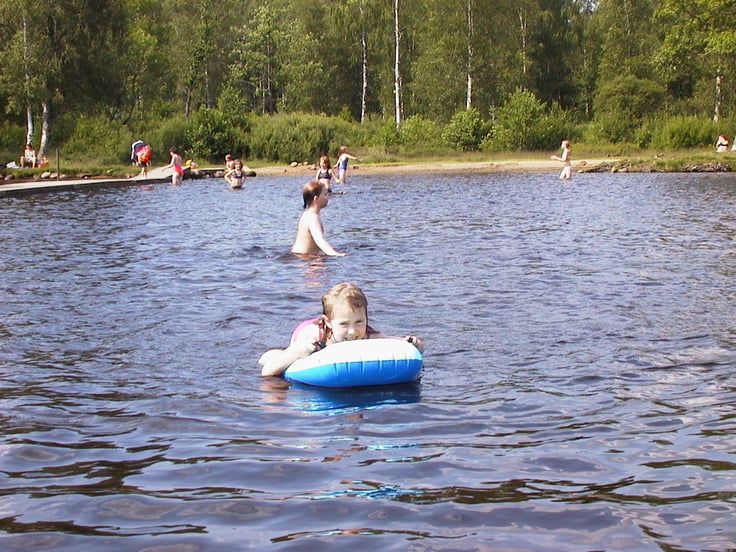 Swimming is such a fun activity. It is said that we should do some physical activity to keep ourselves fit and healthy. But it is also advised to choose a form of exercise that you enjoy to stay consistent in doing it; what's better than swimming as an activity? Swimming underwater has a feel of its own. This activity also has many health benefits. Arizona has many great swimming places. Here's a list of a few that you can check out:
1. Yuma
Yuma is an excellent place for you to enjoy your day. They have cleaned up and revamped its waterfront in an effort to reconnect the Colorado River. Gateway Park was also part of that development. This place has everything from picnic ramadas, to a grassy area, playgrounds for kids, a sandy beach with gradual entry into the water, and fishing piers. Yuma is located under the Ocean to the Ocean Bridge. It provides a swath of welcome shade.
2. Buckskin Mountain State Park
Buckskin Mountain State Park is situated at 5476 State Route 95, Parker. There are four state parks that cling to the edge of the Colorado River between Lake Havasu City and Parker. This place has a picturesque section of the river. The State Park is a beautiful combination of mountains and sparkling water. Here you can spend your time swimming for hours. If you plan to stay overnight, you can enjoy shady campgrounds, cabana sites, and hiking trails.
3. River Island State Park
River Island State Park is situated at 5200 SR 95, Parker. This place has an intimate beach that sits next to the boat ramp. They also have a campground with tents for the overnight stayers. The site is quite admirable. It's perfect for your weekend stay. You can swim, stroll, eat delicious food and just have a good time.

Arizona Shuttle will help you plan your ride to these beautiful swimming spots in Prescott. You can book our Phoenix to Prescott shuttle service. We will pick you up and drop you off at your exact locations. Almost all rides are non-stop in nice cars, SUVs, or shuttles. We are available 24/7. You can also change the time or date with us without being charged. There's less hassle, and you save more money with us. The Texas Shuttle is safer, affordable, flexible, and more convenient than any other ride. Book a ride with us this season to experience that warm and stress-free holiday vibe. It even reduces the unwanted cost incurred on the fare of taxis and buses to reach home. We provide professional chauffeurs with uniform and clean vehicles. Our mission is to create lifetime customer loyalty by exceeding our customer's expectations in terms of service.